The Team had a wonderful experience volunteering at Wayside Waifs via RSG Cares. Thank you to all of our clients and friends that donated animal supplies to our 3rd fundraiser of the year. We were able to get some puppy & kitten snuggles as well as help with an upcoming educational project for school aged children. Somehow we all made it home without adopting any furry friends, but we can't speak for the future!
Wayside Waifs is the largest no kill pet adoption campus in Kansas City, placing approximately 5,400 animals each year. Wayside does not euthanize adoptable animals, and there are no limits for animals in their care. Each year Wayside cares for more than 6,000 abandoned, abused and homeless pets. Wayside Waifs a comprehensive animal welfare organization providing: animal rescue, shelter veterinary care, retail pet boutique, pet adoptions, off-leash dog park, humane education programs for more than 13,000 school children each year, volunteer opportunities, secure pet care for local domestic violence shelters, and pet memorial services and cemetery.
If you'd like to get involved, CLICK HERE.
If you'd like to donate, CLICK HERE.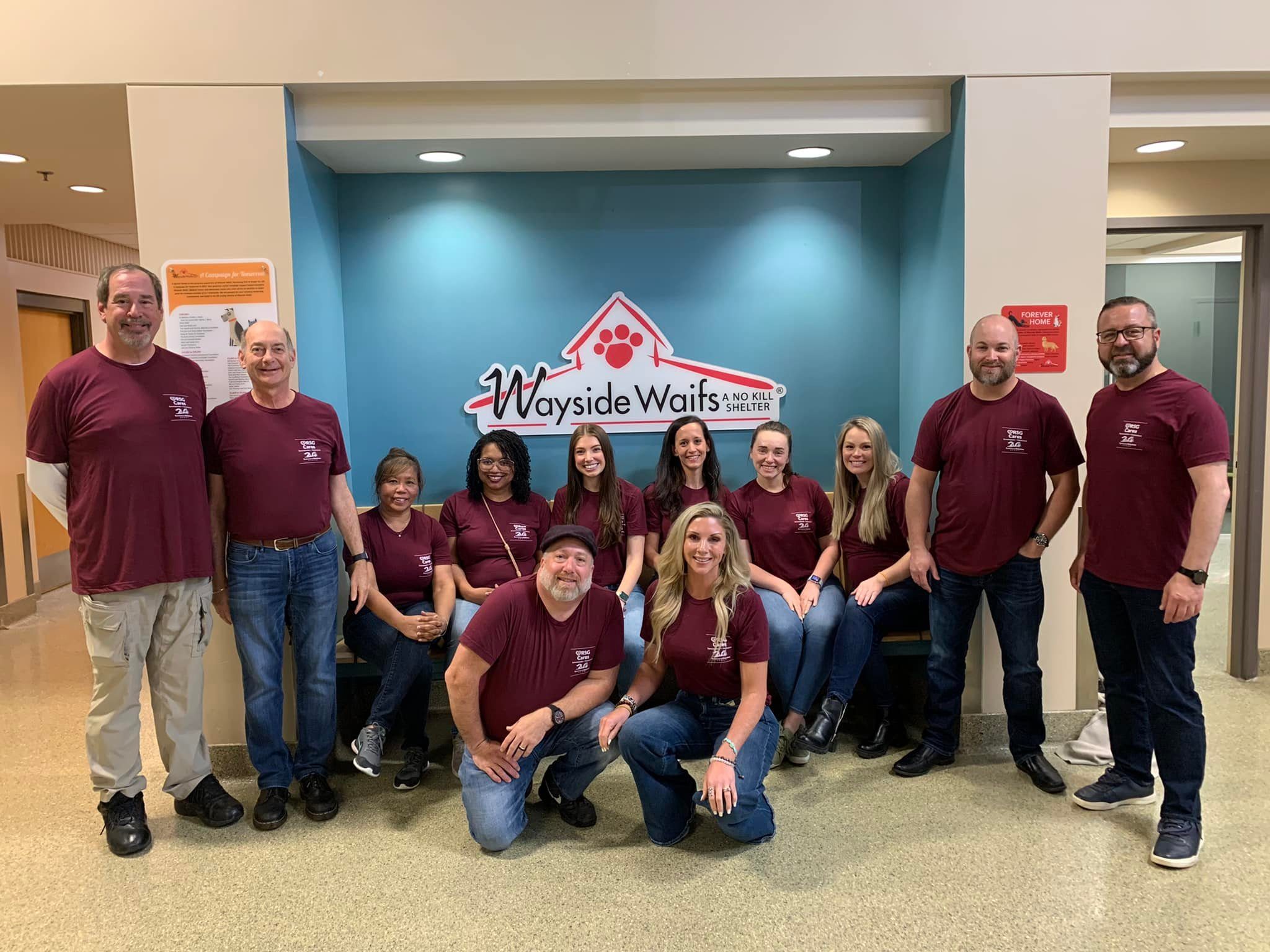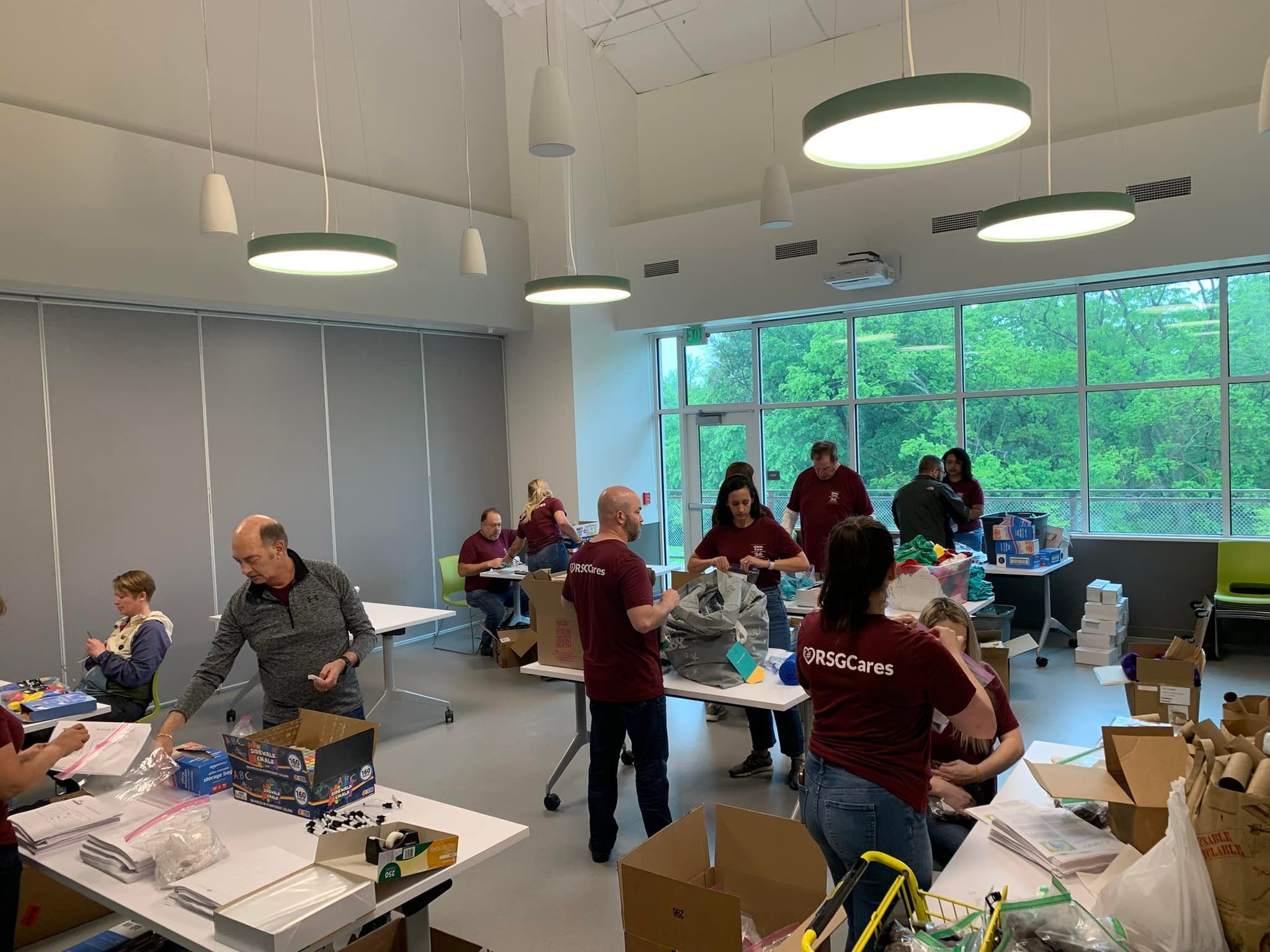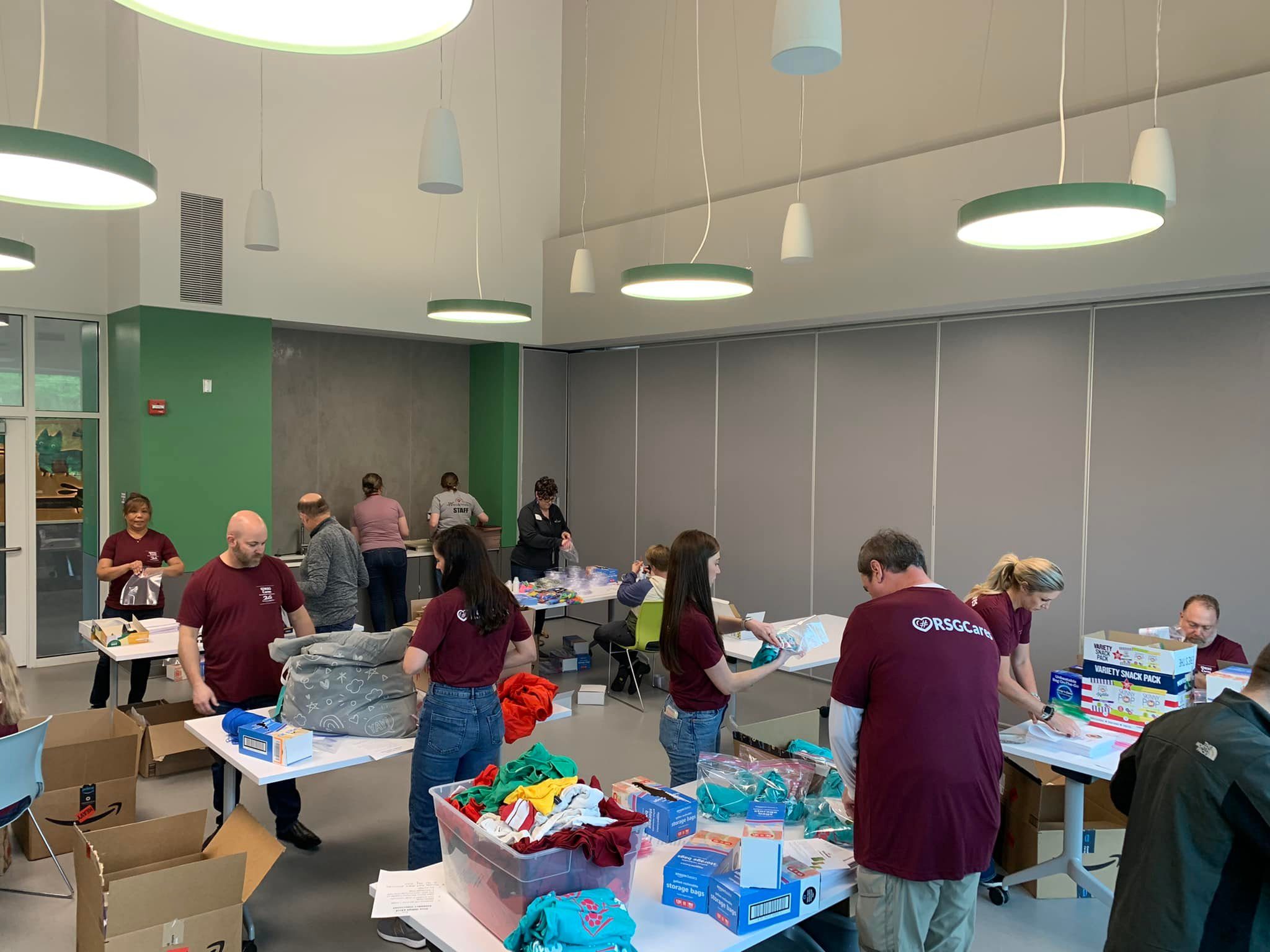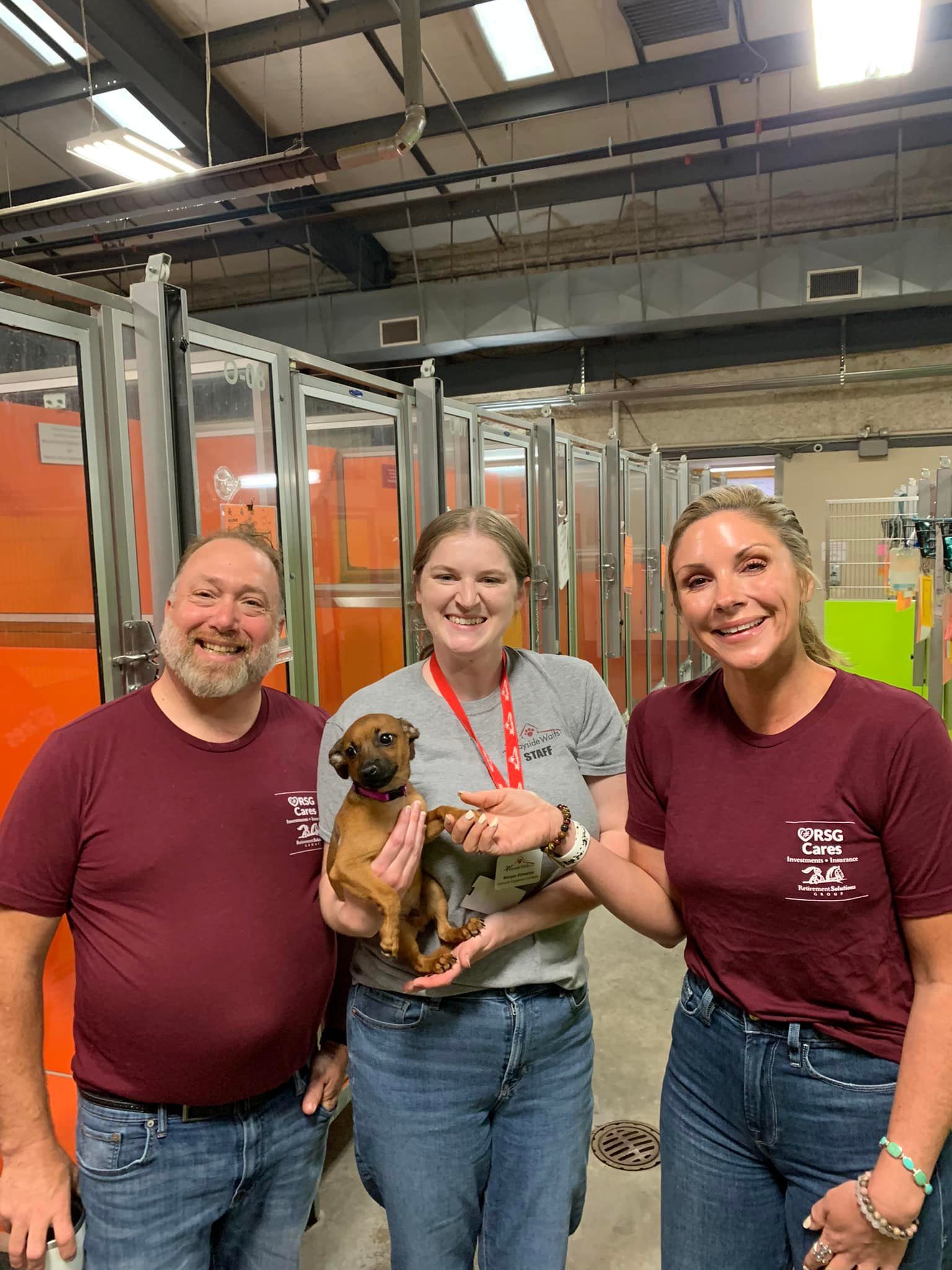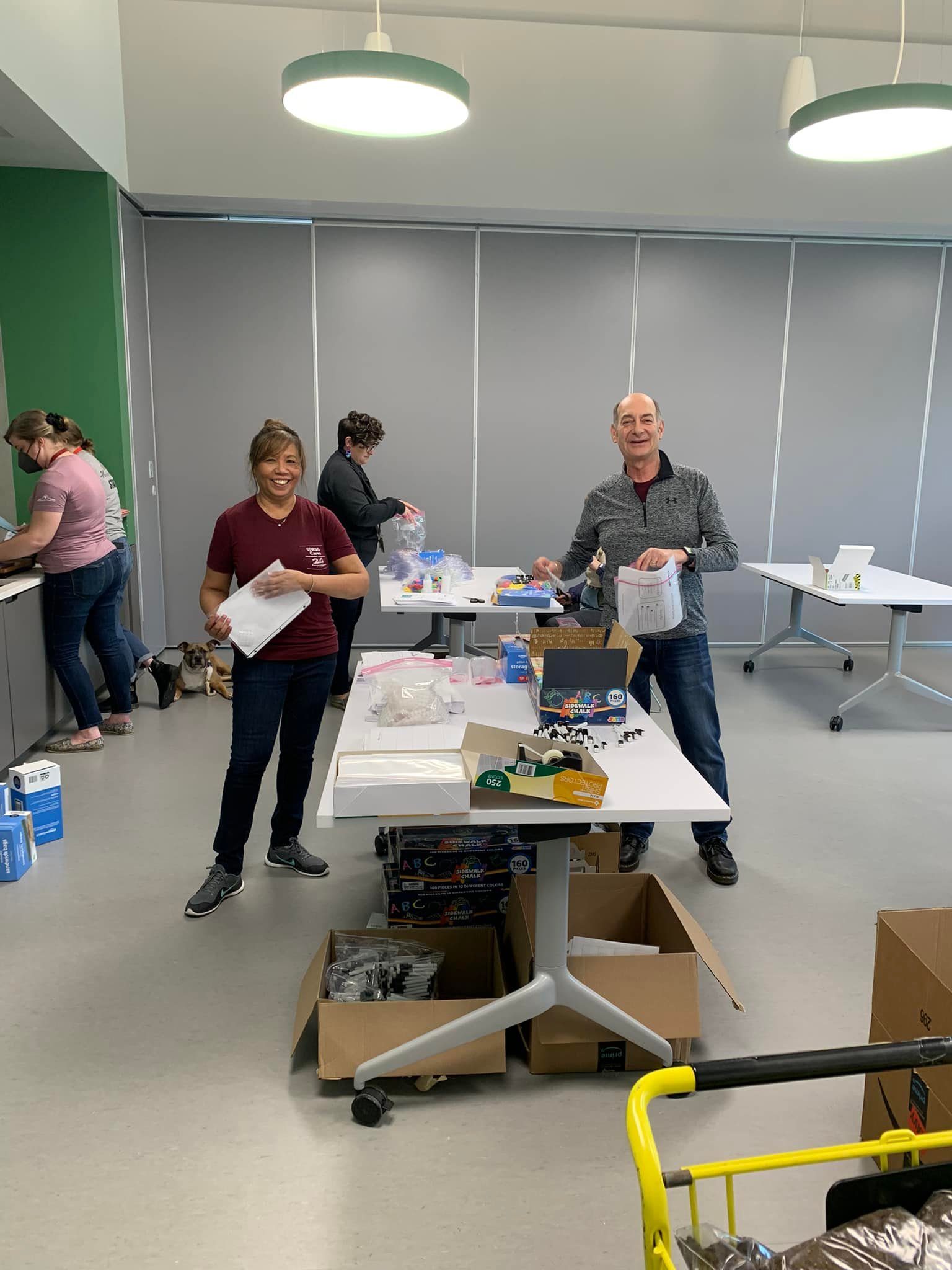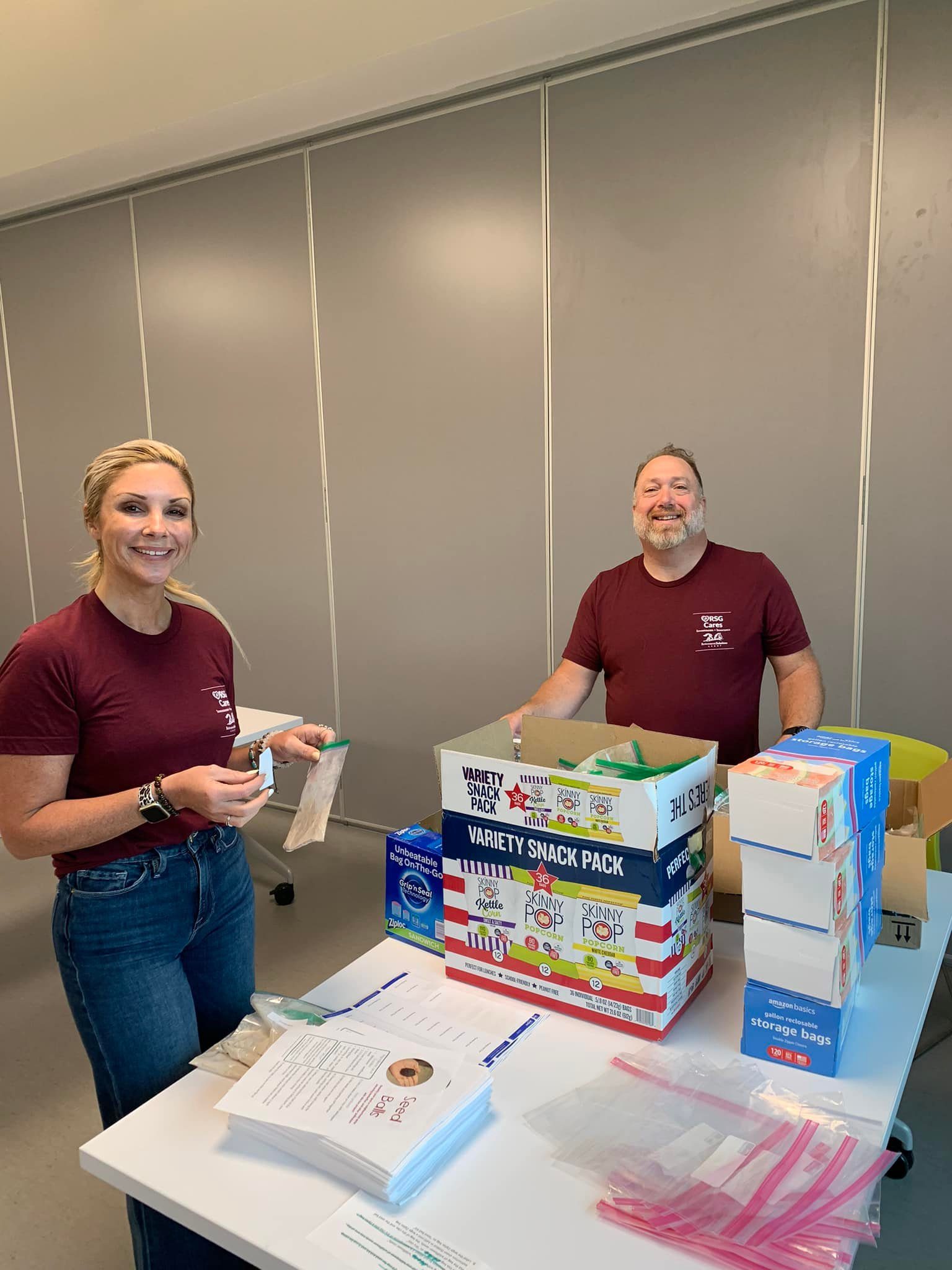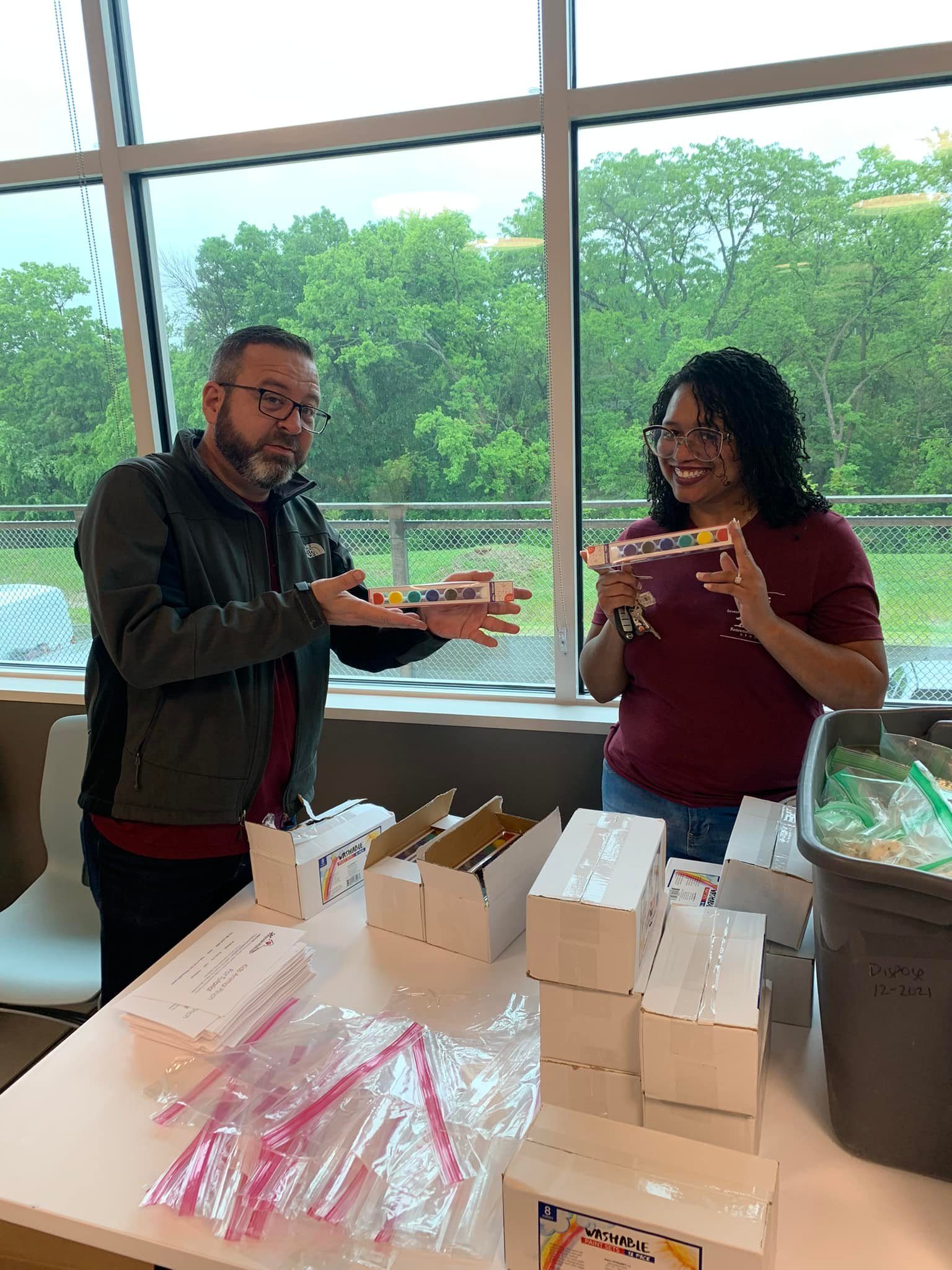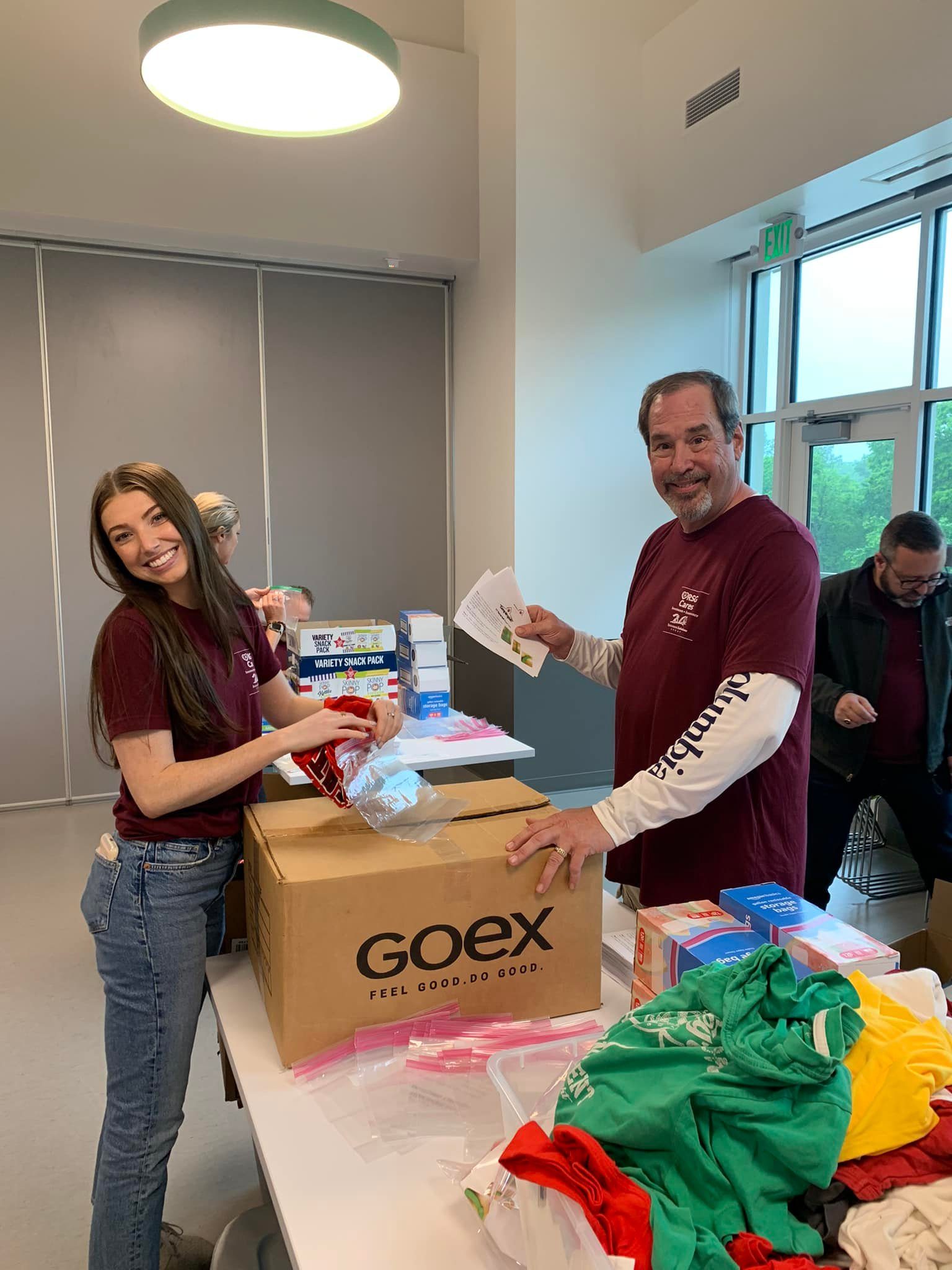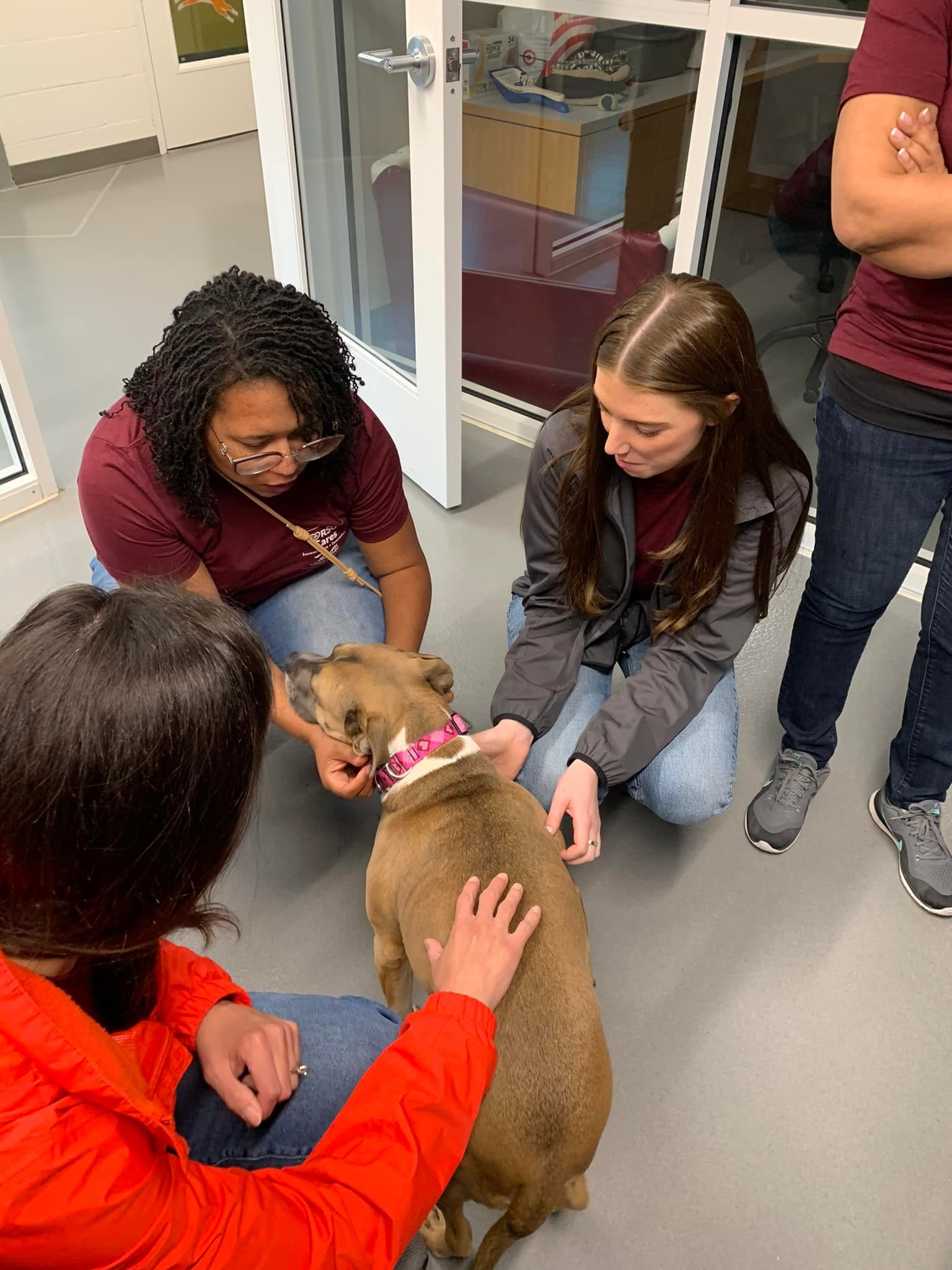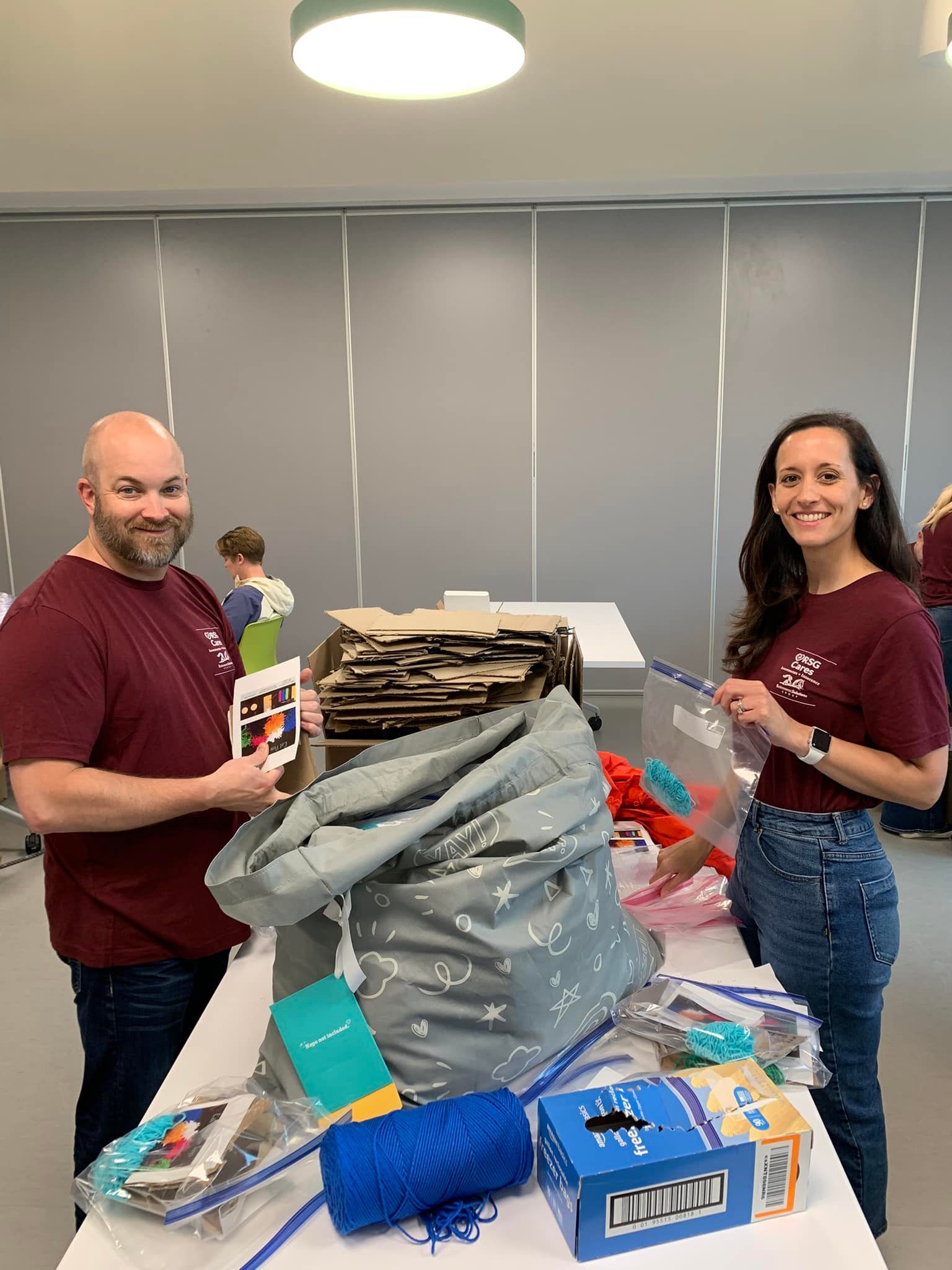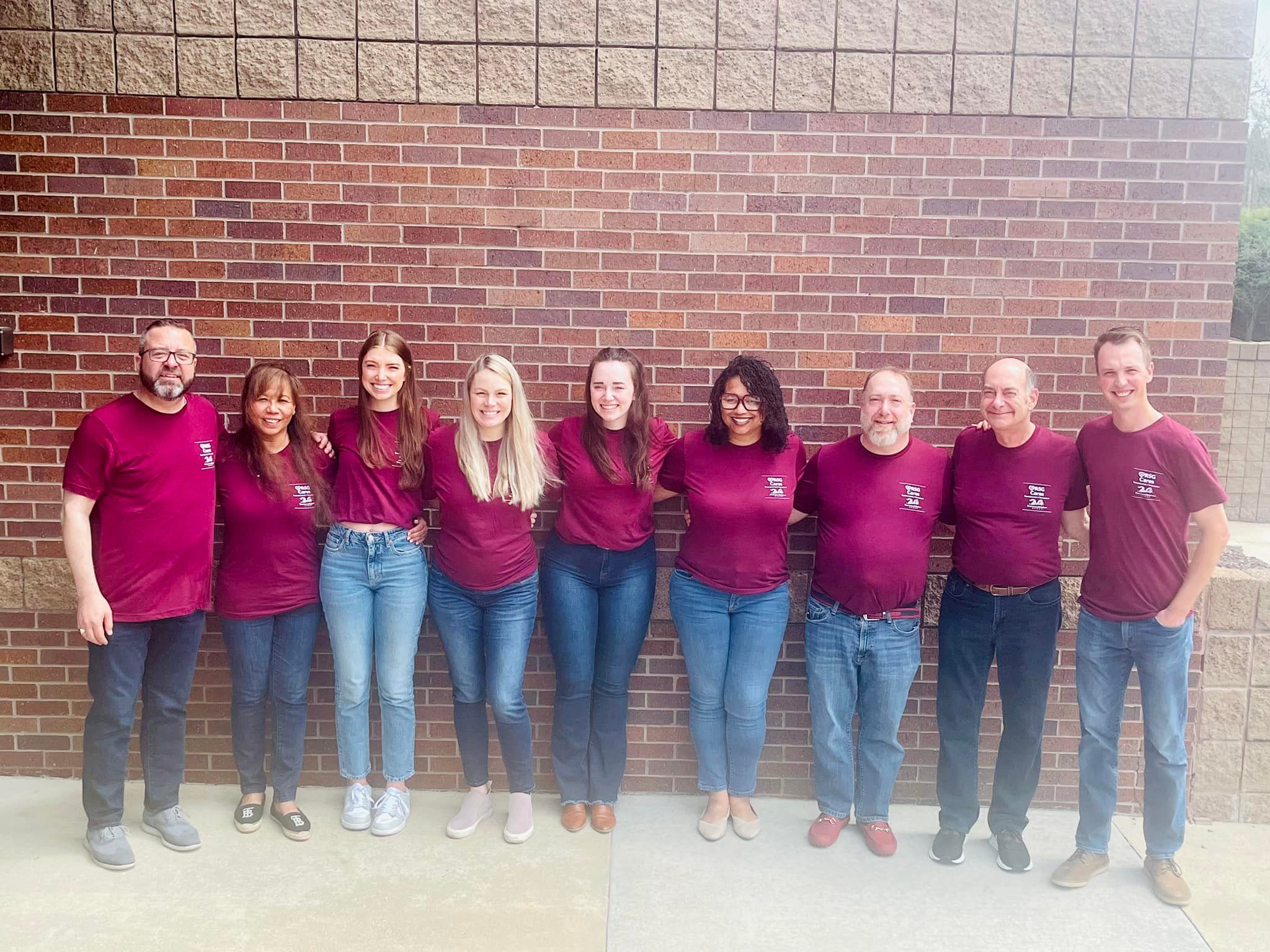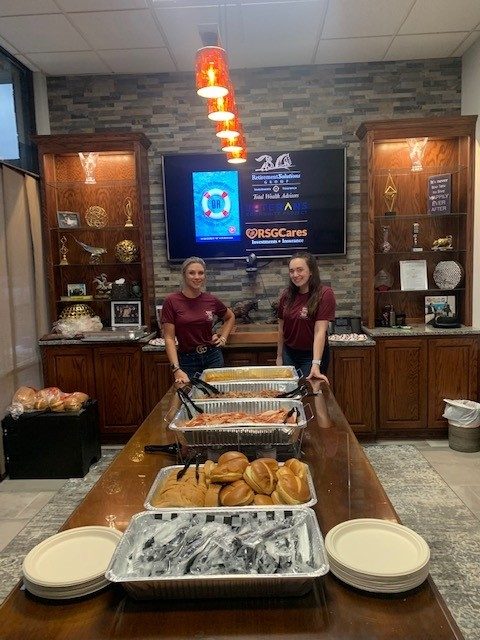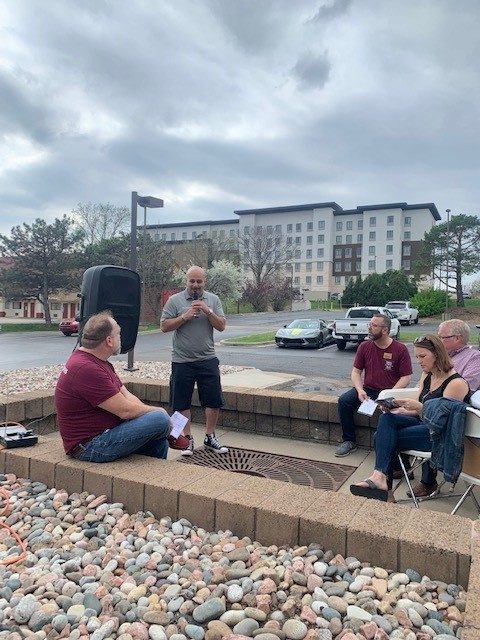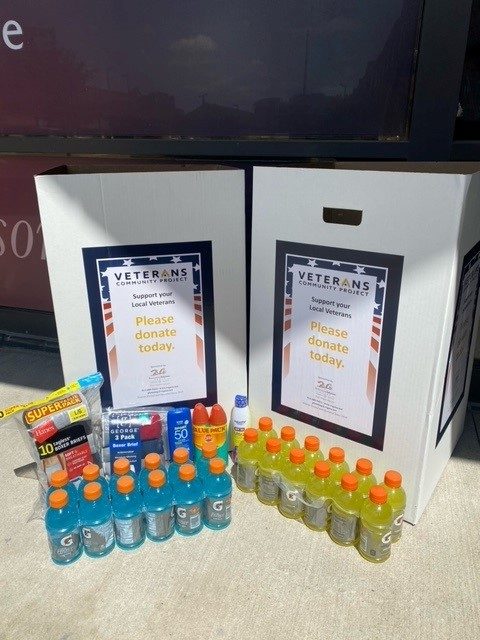 Veterans Community Project
As a part of CEO Alan E. Becker's book signing event for the 2nd edition of "Return on Investment or Reliability of Income?", RSG Cares hosted a BBQ lunch & fundraiser for the Veterans Community Project. Special guest speaker, Sergeant First Class Vincent Morales, Vice President of National Expansion and Co-Founder spoke about the VCP and what we can help those in need. Veterans Community Project is a 501(c)(3) organization founded by a group of combat veterans in Kansas City, Missouri who resolved to stand in the gaps of a broken system that left too many of their brothers and sisters behind.
VCP's solution to provide critical support services is two-fold:
1. The Veteran Outreach Center: A walk-in center to serve as a one-stop-shop for every type of veteran facing every type of problem. Regardless of time in service, discharge status, or any other traditional qualifier, VCP is ready to help. Our staff assists Veterans with navigating the VA and their benefits, identification services, mental and physical health referrals, financial counseling, and employment supports among other services. In addition, Veterans can receive hygiene kits and utilize a food pantry. All services are free of charge – all that we care about is whether you've ever taken the oath to defend the Constitution.
2. VCP Village: Built by Veterans for Veterans, VCP Village is a planned tiny home community designed to get homeless Veterans off the street and transition them to permanent housing. In contrast to traditional homeless services, a tiny home provides the Veteran with privacy, a sense of security, and the ability to reintegrate at a comfortable pace. Comprehensive Veteran support services are facilitated through an onsite community center that provides the Veterans with mentoring, case management, counseling, and linkage to other programs and services.
RSG donated goods to help fill the pantry with much needed clothing, food & hygiene items. Thank you to those who supported the cause!
If you're interested in volunteering, CLICK HERE.
If you'd like to donate, CLICK HERE.
RSG Cares partnered with Reach Out and Read Kansas City to host a book drive. They work for the mission of giving young children a foundation of success by incorporating books into pediatric care and encouraging families to read aloud together. Reach Out and Read KC does all they can to bridge the gap so that all children in the Kansas City area have a book to call their own. From birth to age 5, during well-child visits at their partner clinic sites, they build a 15-book library for each child before entering kindergarten. Our goal was to collect 150 books but with the generosity of our client family and RSG's match promise, we collected a total of 242 books!
Click here to Donate.
Click here to visit ROARKC's Facebook Page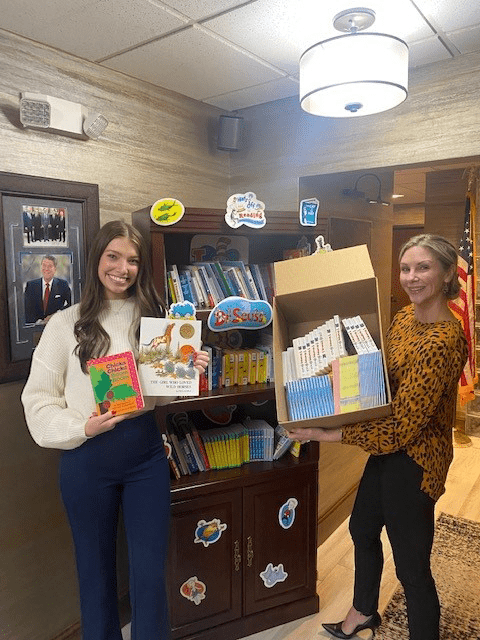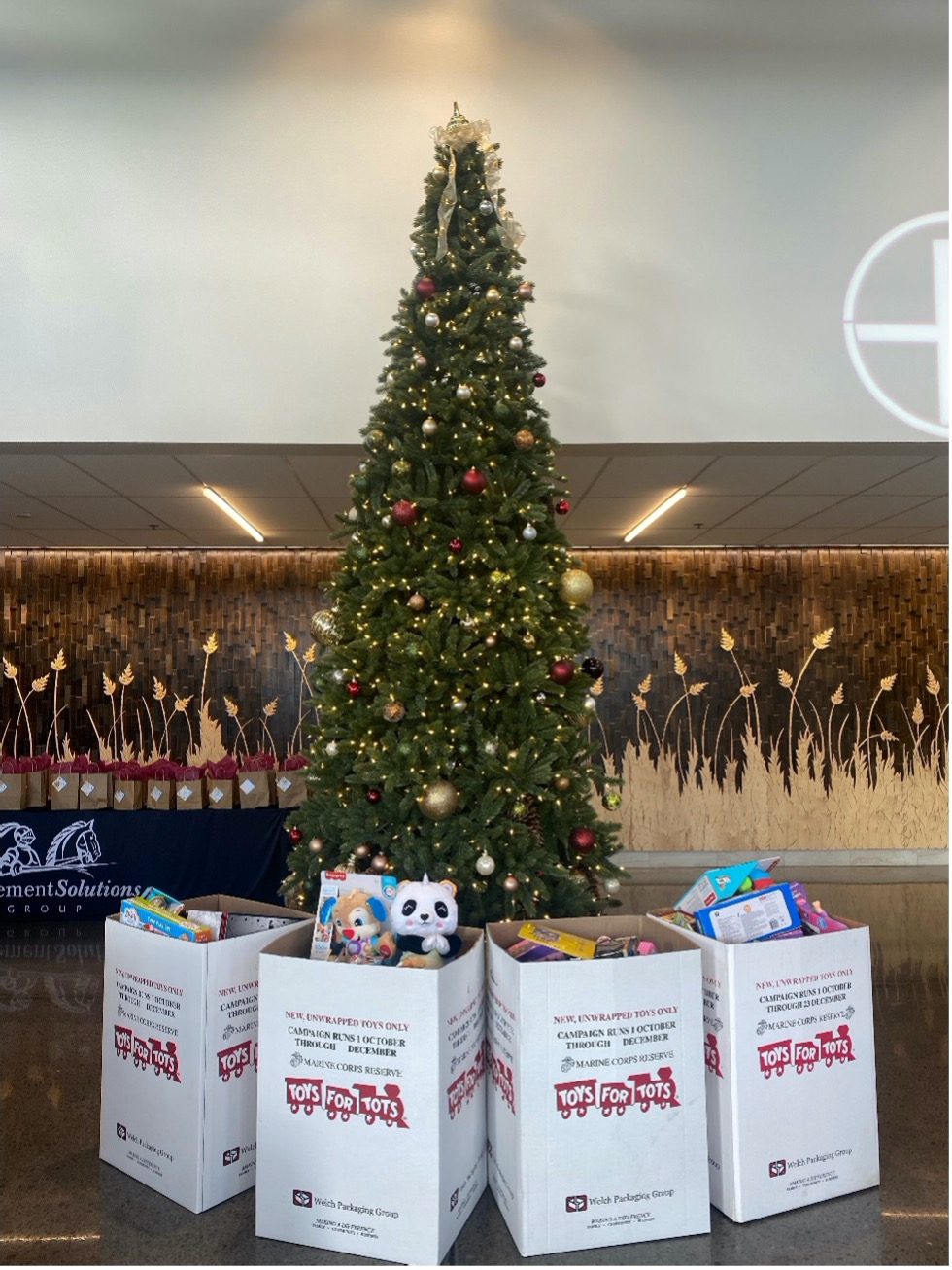 It's the Holiday Season and what better way to celebrate than to give back to the families in our community. This year RSG chose to partner with the US Marine Corps Reserve and the American Legion Riders Chapter 19 to collect Toys for Tots. Our goal was to collect 150 toys but with the help of our amazing client family we were about to surpass it and finish with 213 toys total. Thank you to the clients, staff and friends that took part in the toy drive. The Marine Toys for Tots Foundation is a non-profit organization dedicated to bringing Christmas joy to underprivileged children across the United States. Even though the holiday season is coming to an end, the Marine Toys for Toys programs is always collecting donations to prepare for the next year.
Click here for Monetary Donations
Click here for Toy Donations
Click here to visit TFT's Website
American Fallen Warriors Memorial Fundraiser
This past spring RSG participated in their second fundraiser of the year, supporting The American Fallen Warriors Memorial Foundation. This is a cause very close to RSG's heart as our CEO, Alan Becker and COO Robert Carver are on the board of advisors.
The American Fallen Warrior Memorial Foundation is a non-profit organization whose mission is to organize, fundraise, and coordinate efforts to build a memorial and museum honoring American fallen warriors from the 1983 Beirut barracks bombings to the present in the Kansas City area by September 2024. In Kansas City, the American Fallen Warrior Memorial and Museum will commemorate those who have served, educate the public about the sacrifices made to defend our freedom, and serve as a gathering place of hope and memory.
Click here to Donate.
Click here to visit AFWMF's Facebook Page
The Roatan Children's Ministry Fundraiser
It is a new year and RSG Cares is excited to launch the first fundraiser of 2021.
The past year has been so difficult for all of us around the world yet the most impoverished children you could ever imagine on the island of Roatan have truly been devastated.
Their families depend almost entirely on tourism coming to the island. Up until a couple of months ago the island was completely isolated with no one outside of Honduras allowed in. Over 90% of all family income has been completely eliminated. For the poorest of the poor, these children have suffered so much as they had so little to begin with.
Every week teams of volunteers go to the most desperate, decimated and isolated small and often overlooked communities all over the island to give out food for those children truly in need. (see pictures from Madison's trip below)
Roatan Children's Ministry is a US registered, nonprofit organization under IRS code 501 (C) 3 were by your donations are 100% income tax deductible
Click here to visit RCM's Facebook Page
Checks may be made payable to:
Roatan's Children's Ministry
20046 Fieldtree Dr.
Humble, Tx 77338
If you have any questions feel free to give our office a call at
913-685-9422.
Neither AEWM nor Retirement Solutions Group is affiliated with Roatan's Children's Ministry.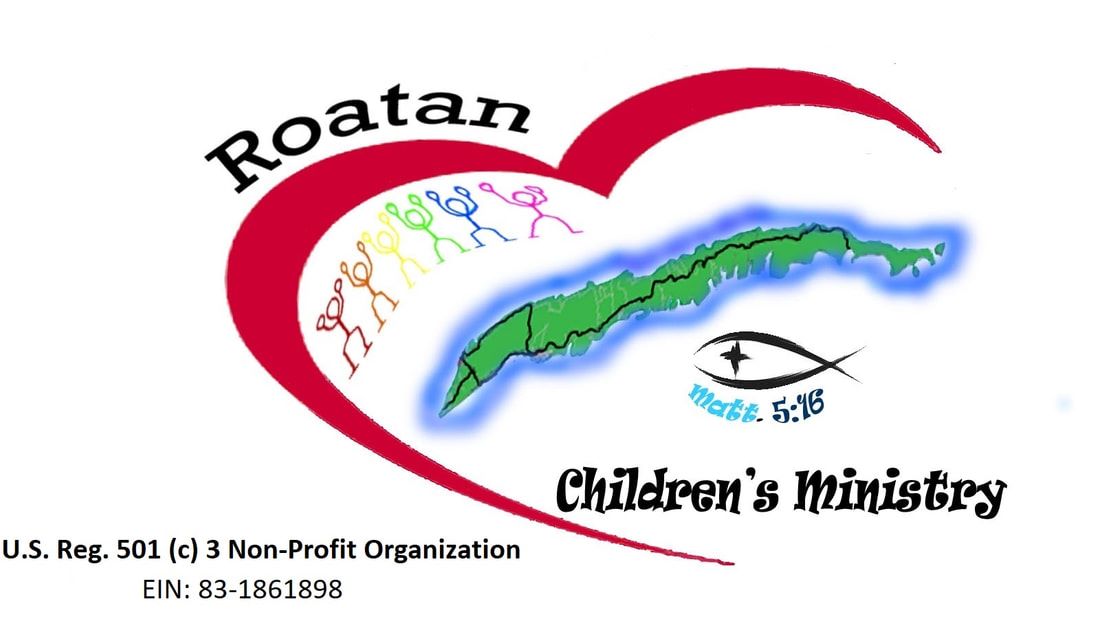 RSG Cares is excited to launch the 1st fundraiser of 2021! Click the video above to view the interview with RSG team member, Madison & Rick Swanson- head of the Non-Profit Organization.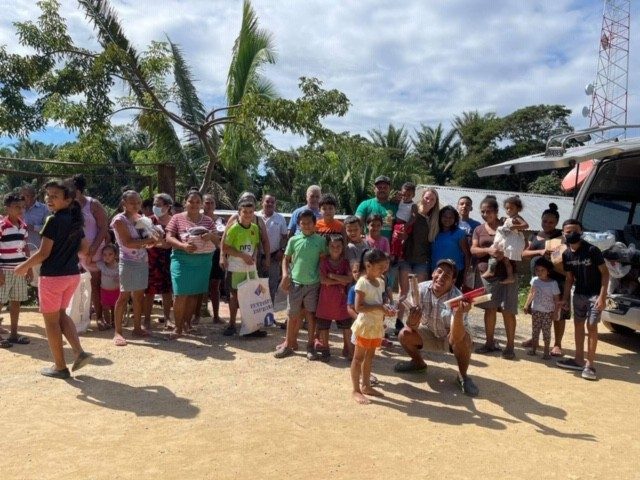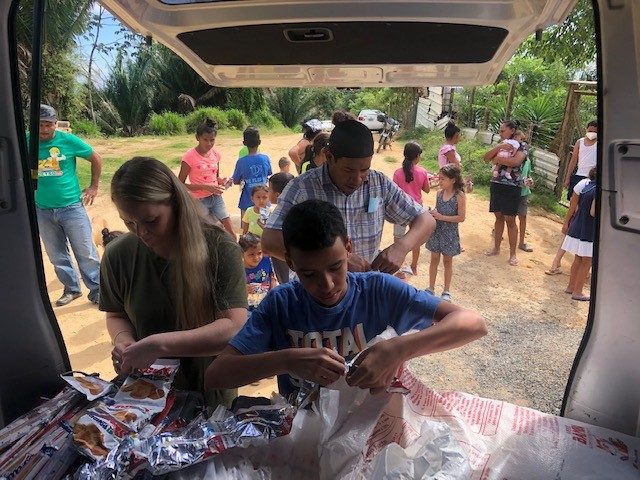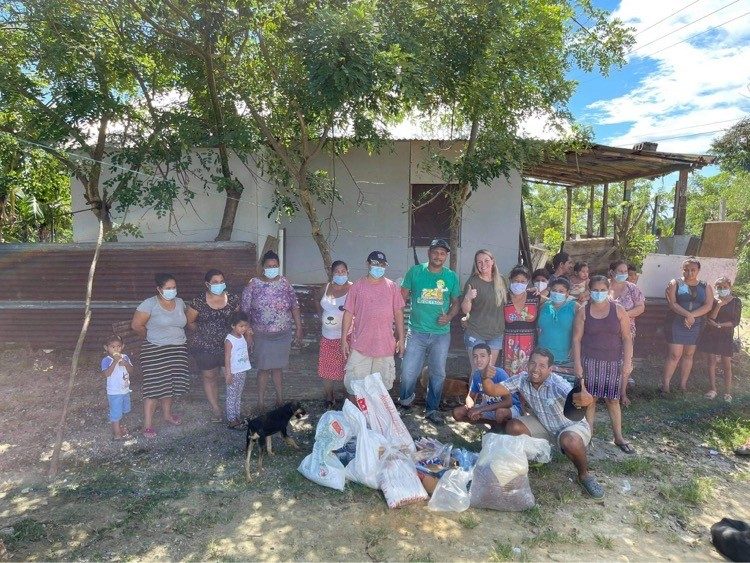 Angel of the Hour Sponsor
RSG Cares will be an Angel of the Hour Sponsor for St. Jude's #StJudeWontStop 2021 Radiothon. Country Cares for St. Jude Kids is one of the most successful radio fundraising events in America. Since the program began in 1989, over 200 radio stations across the country have raised more than $800 million in pledges for the children of
St. Jude.
This year, KFKF & Q104's Country Cares for St. Jude Kids Radiothon will be February 11th& 12th. Their live programming will be a collection of St. Jude patient stories and country celebrity vignettes, local patient appearances and exciting radio content to help increase awareness and raise funds to support the hospital's lifesaving work. Since their first event in 1996, they have raised over 11 MILLION DOLLARS for the kids of St. Jude.
ST. JUDE IS LEADING THE WAY THE WORLD UNDERSTANDS, TREATS AND DEFEATS CHILDHOOD CANCER AND OTHER LIFE-THREATENING DISEASES
Neither Retirement Solutions Group nor AE Wealth Management, LLC is endorsed or affiliated with St. Jude's Research Hospital.®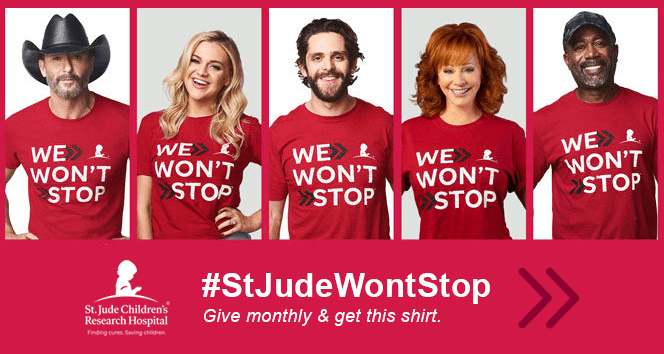 Our purpose is clear: Finding cures. Saving children.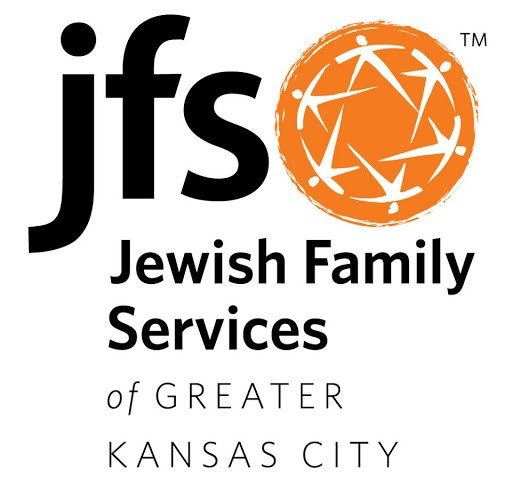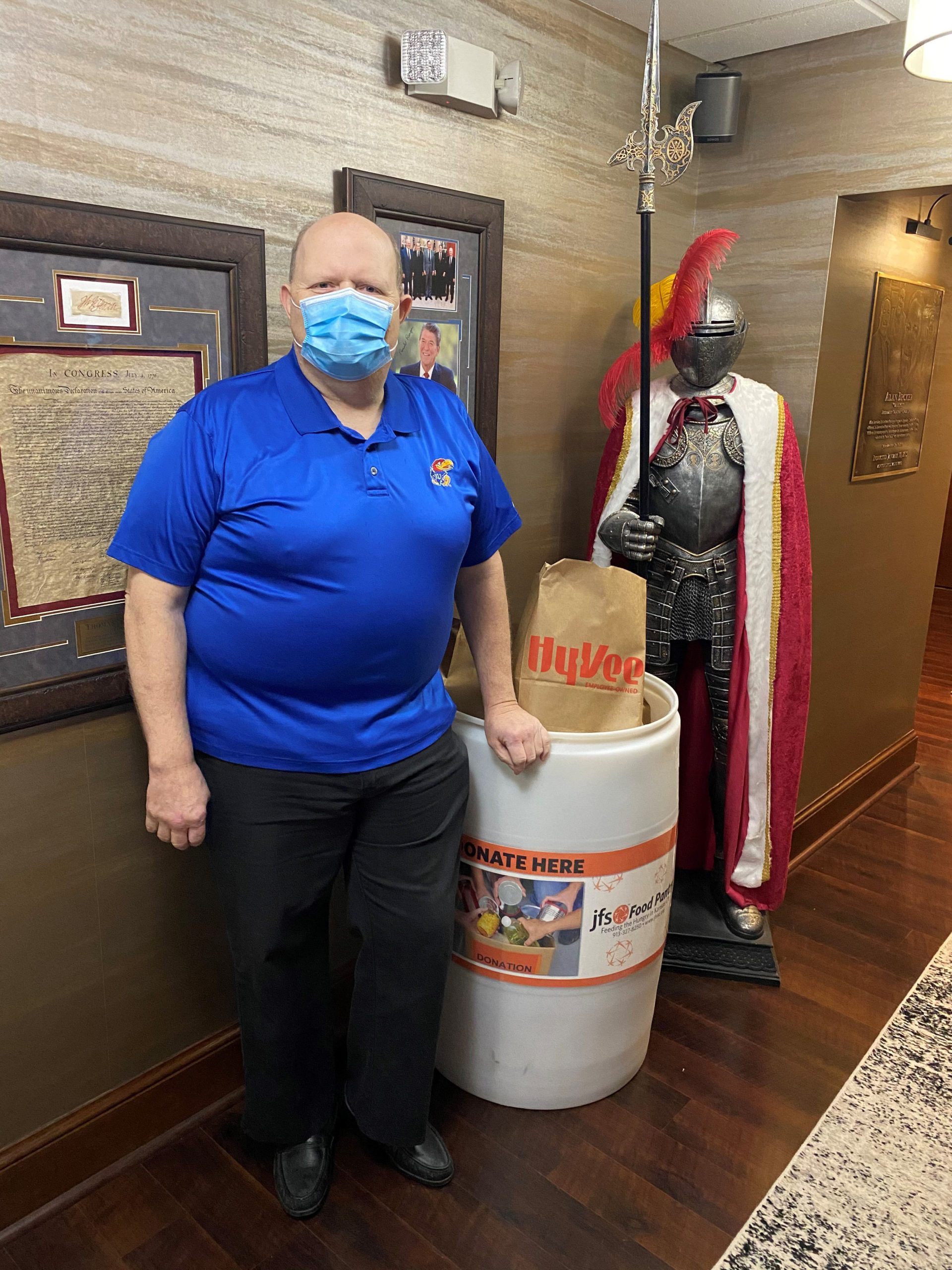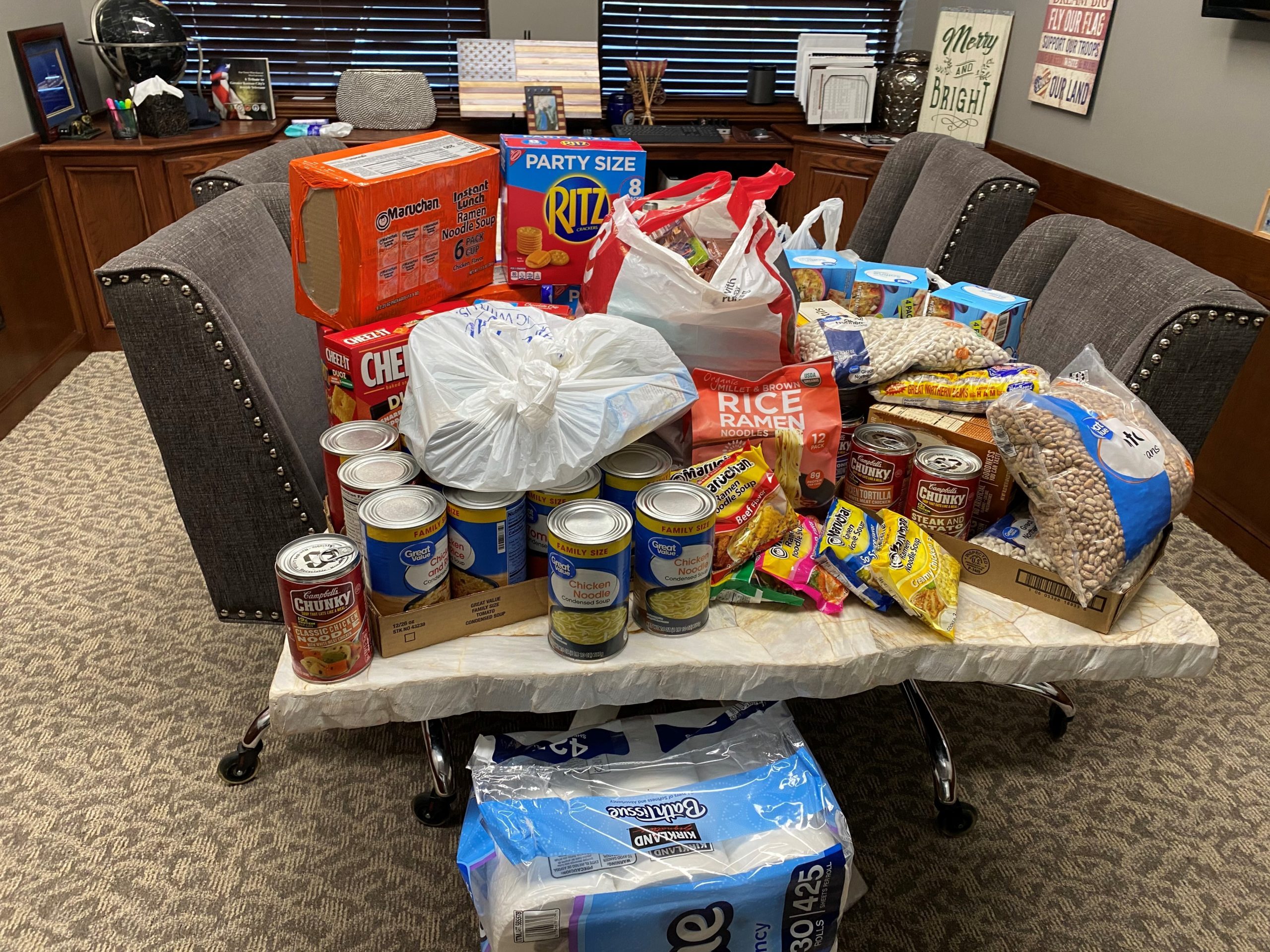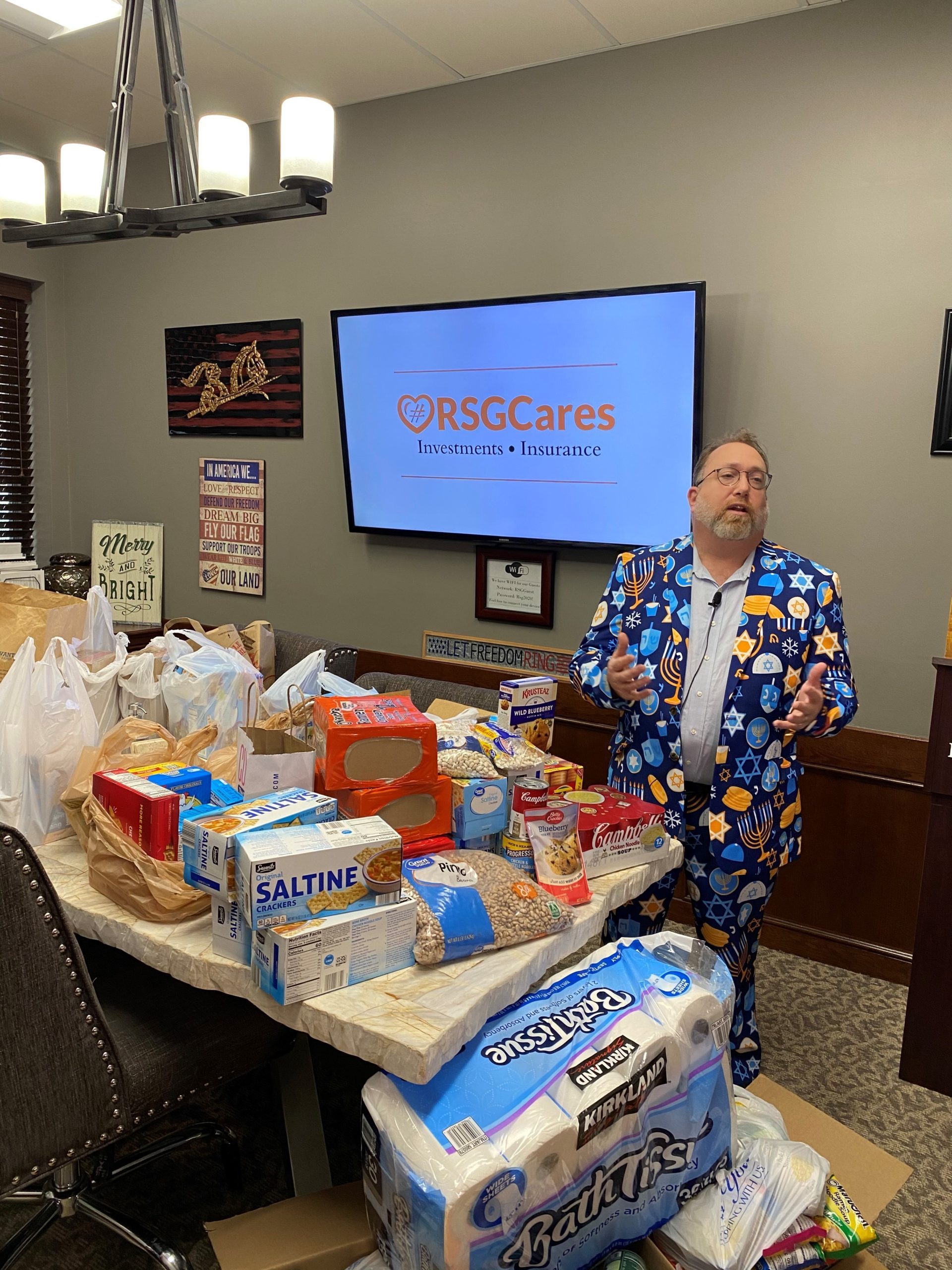 The Jewish Family Services Fundraiser
This past Holiday season, RSG Cares chose to collect food items for the Jewish Family Services food pantry. Opening in the Fall of 2012, JFS Food pantry has locations in Overland Park, KS and Kansas City, MO designated to the growing need for food assistance. The food pantry has served over 1,100 families since the beginning of the pandemic and is currently averaging 900 families a month. JFS provides essential human services for people facing challenges or adversity regardless of religion, age, culture, or lifestyle.
Retirement Solutions Group collected $443 in monetary donations and 578.2 pounds of food. Between the monetary and food donations, RSG Cares was able to provide over 1,500 meals to families. Thank you to everyone that donated and supported this great organization.
If you or someone you know are looking for assistance, the pantry is open by appointment only at both Kansas and Missouri pantry locations. Please call 913-327-8250 to speak with a Case Manager. If you are looking for ways to help volunteer, please contact Volunteer Engagement at volunteer@jfskc.org.
The Missouri Girls Town Fundraiser
RSG Cares hosted a drive-thru event to raise funds and collect items for the Missouri Girls Town. The Missouri Girls Town provides care and treatment for abused and neglected girls. When new clients arrive, they have typically been through nine failed placements which may have included foster care or other residential centers, hospitalization, relatives, and failed adoptions. Missouri Girls Town provides counseling, treatment programs, health programs, recreation & wellness programs, life skill programs, educational services, after-care and outpatient programs for young women. They specialize in programs that fit the needs of teenage girls traumatized by abuse and neglect. With the help of our RSG family and friends, we were able to raise $425 as well as 2 large SUV loads of physical donations. Thank you again to those who donated!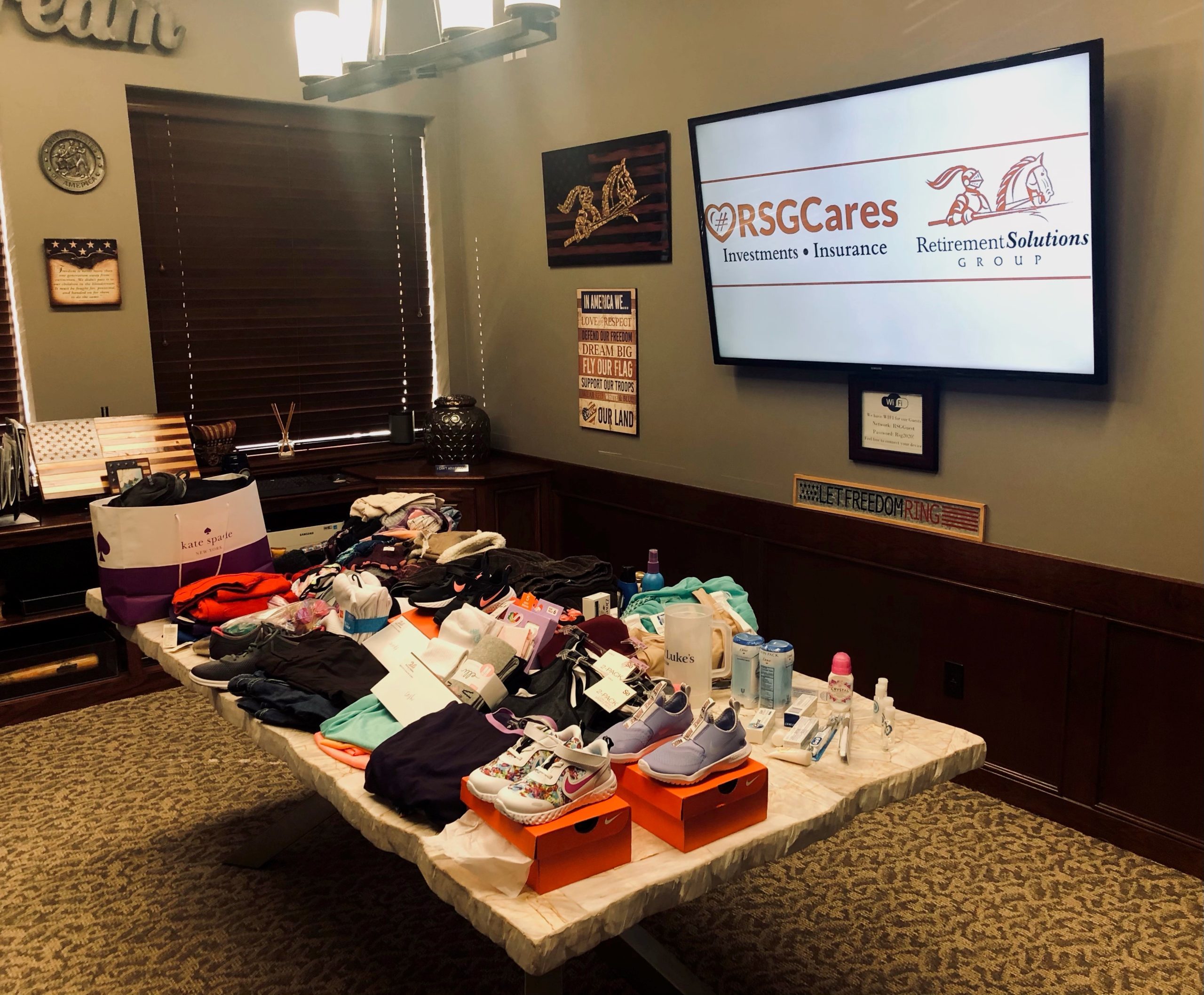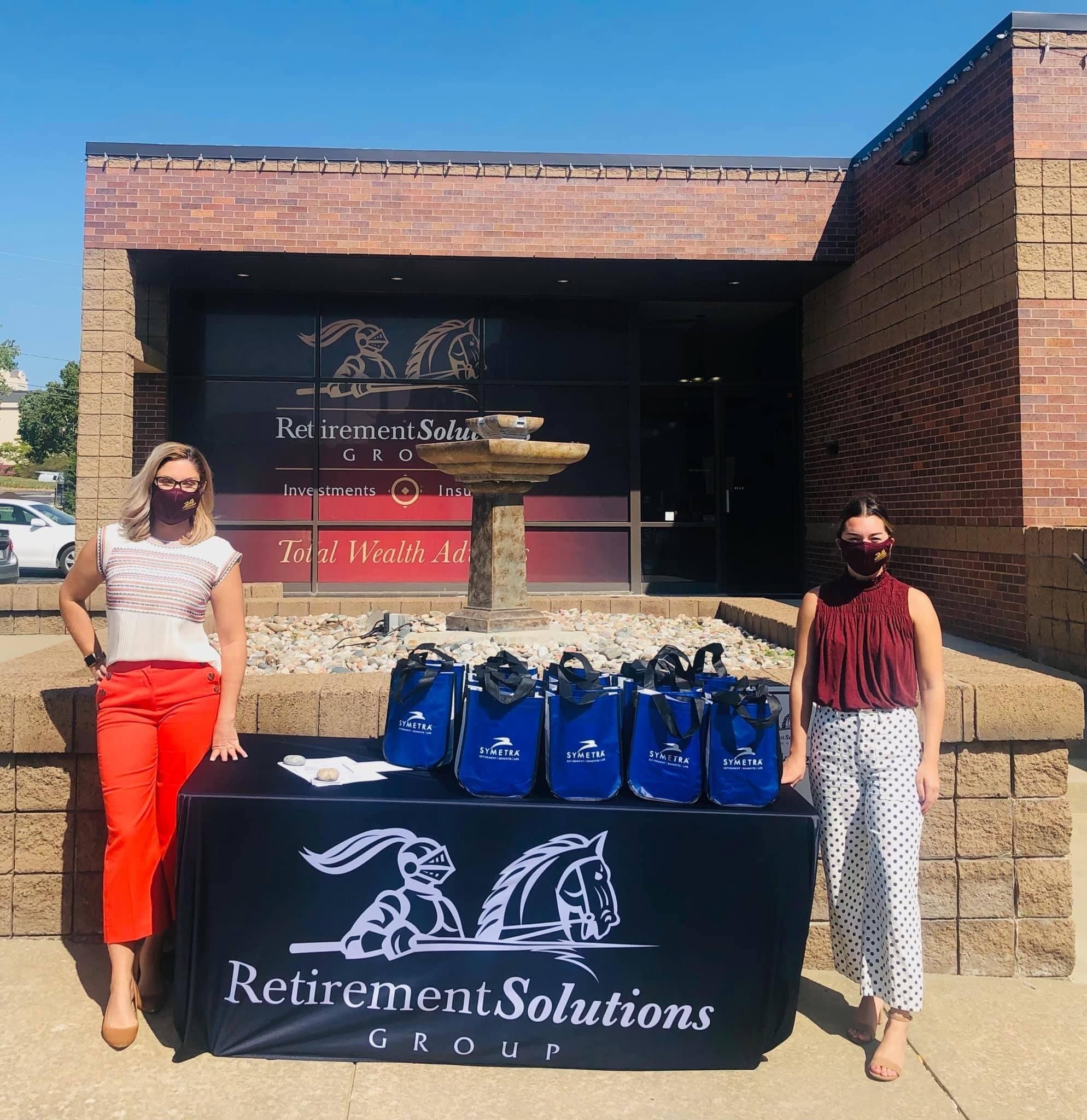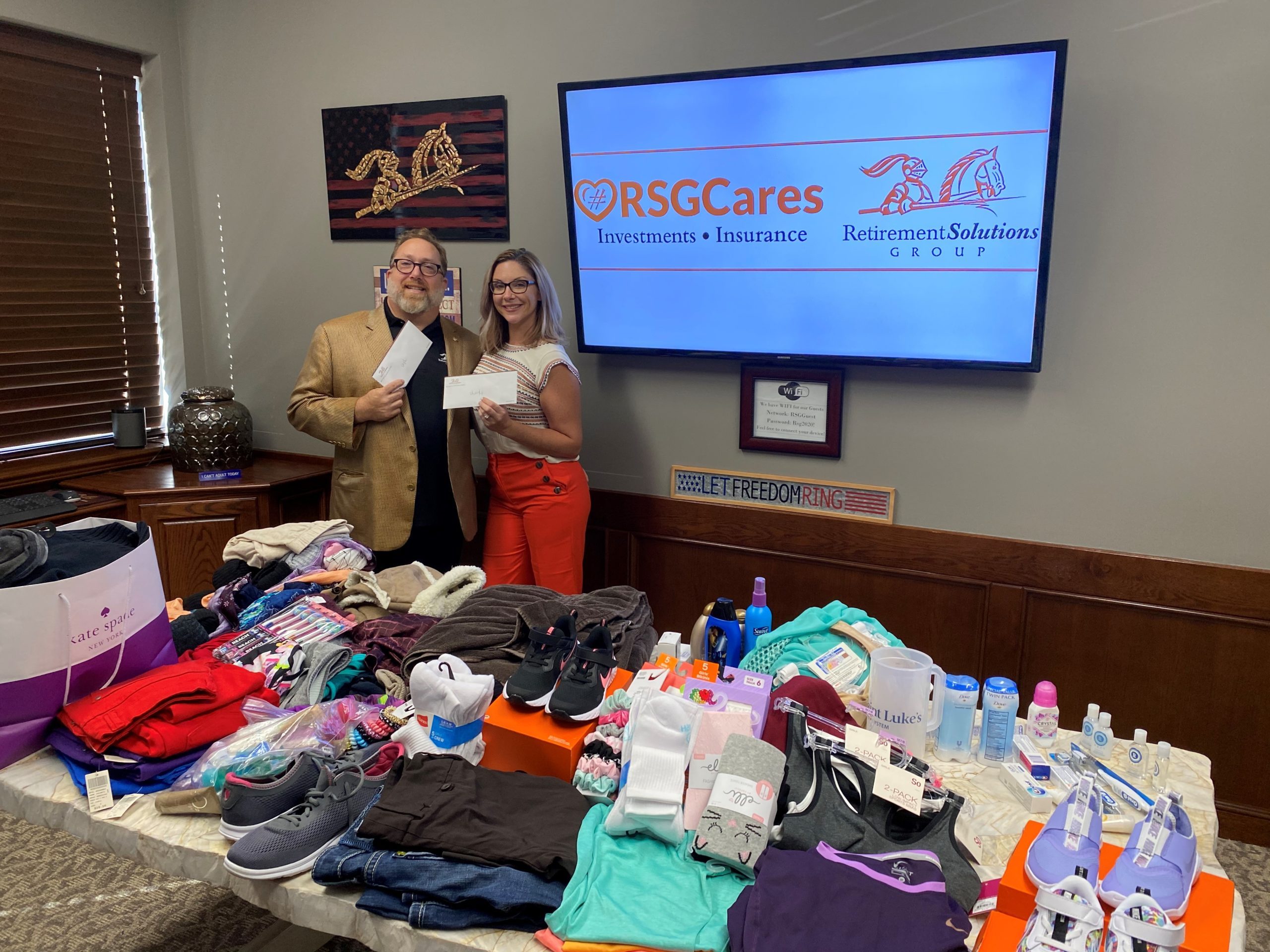 Have you been bored at home? RSG created and delivered over 200 bags to our clients and friends in effort to cure "cabin fever". They were a hit!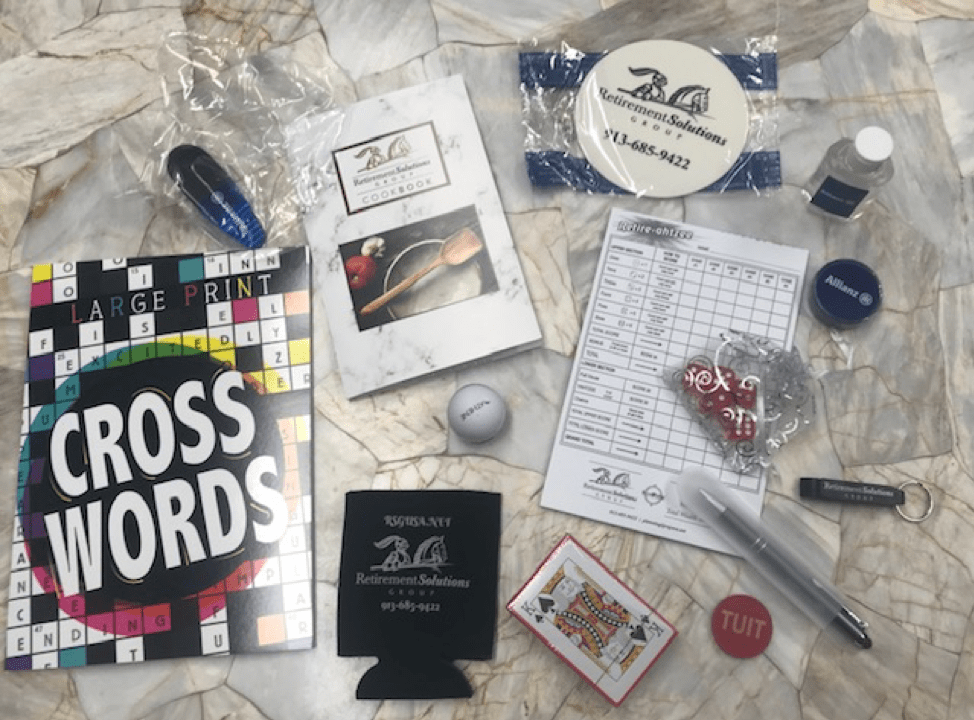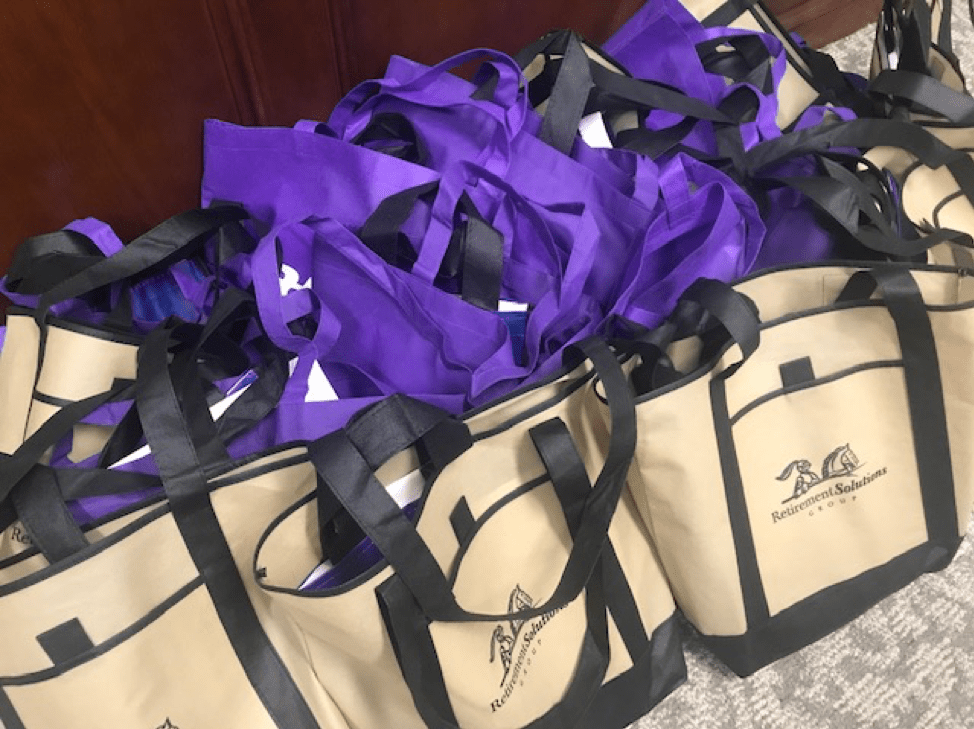 Coronavirus Relief: How You Can Help the Fight
RSG Cares has chosen to raise funds in effort to provide relief during these uncertain times. For the first 2 weeks of April, RSG Cares has chosen to partner with the University of Kansas Health System to raise funds for the doctors, nurses, housekeeping, and hospital staff on the front-lines during this pandemic. As you can imagine they have been under immense stress, and it is only expected to increase in the coming weeks. RSG Cares has created this fundraiser to give back within the parameters of social distancing. Your donation to The University of Kansas Health System will allow the purchase of the most urgently needed medical supplies, including masks, ventilators and protective equipment.
Donating through JustGiving is simple, fast and totally secure. Your details are safe with JustGiving - they'll never sell them on or send unwanted emails. Once you donate, they'll send your money directly to the charity. So it's the most efficient way to donate - saving time and cutting costs for the charity.


Every other month RSG honors two local veterans that continue to serve the veteran community of Kansas City. They are typically career or highly decorated. RSG partners with Shamrock Fighting Championships to host them in cage side seats, provide dinner, and have custom clothing made for them. Viewed by millions nationally during the televised portion of the event, the vets are honored through reading of their "stories". Telling their stories is a great way to give them recognition for what they have already done, and continue to do, to support our country. This portion of the event is also attended by around 2000 people in the stands in addition to the TV audience.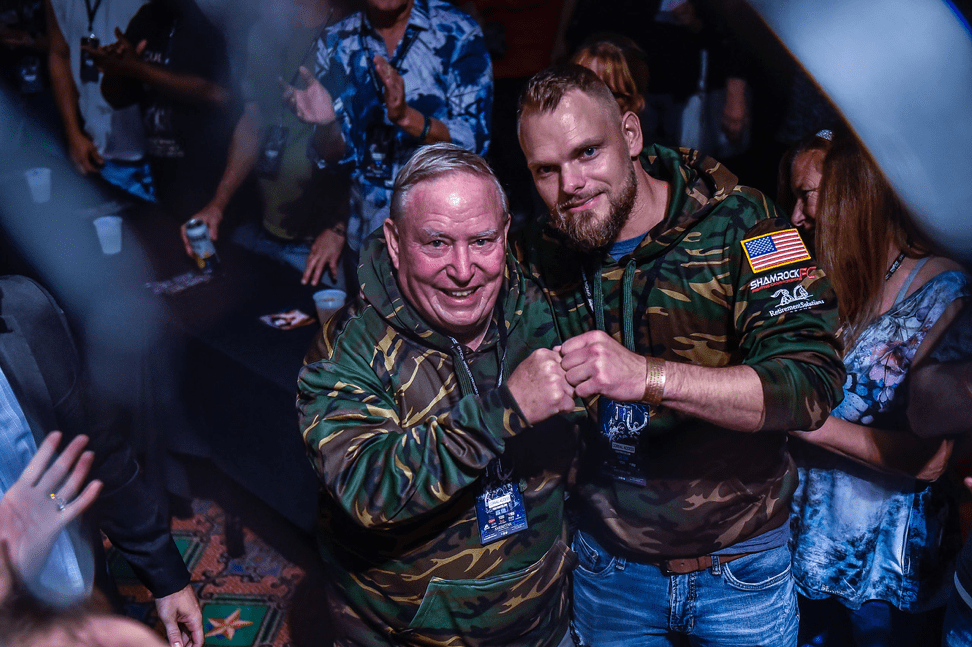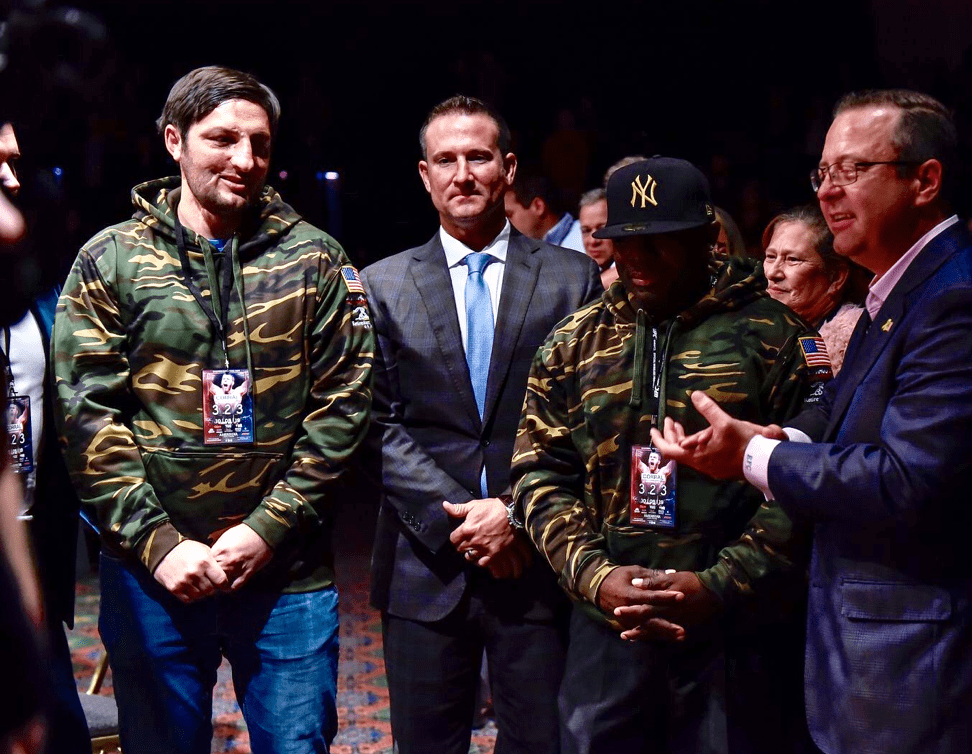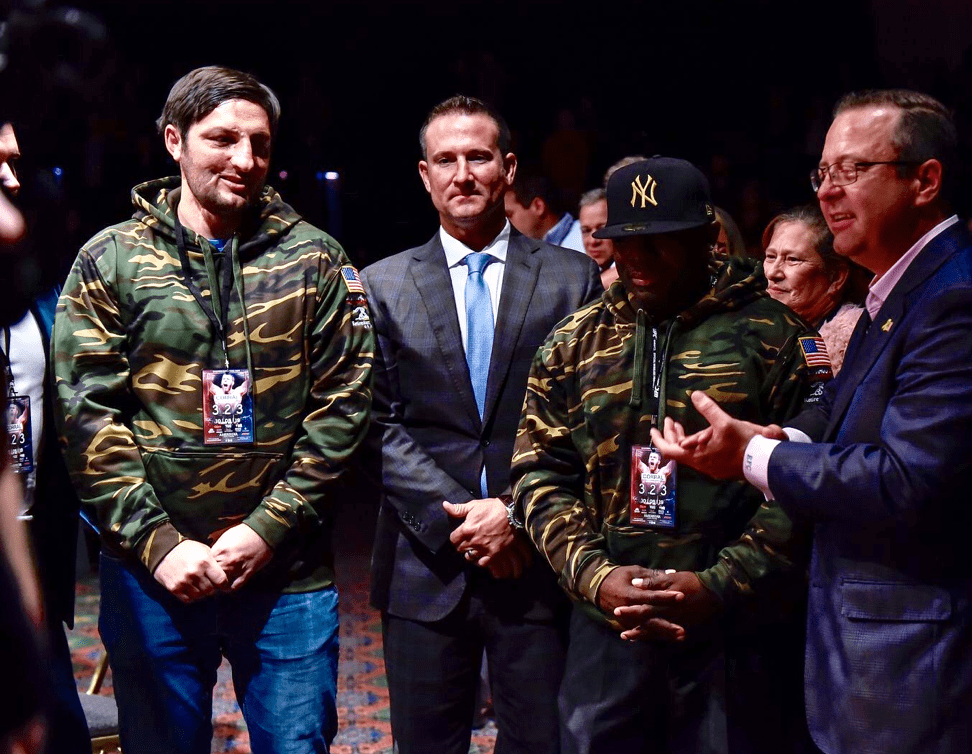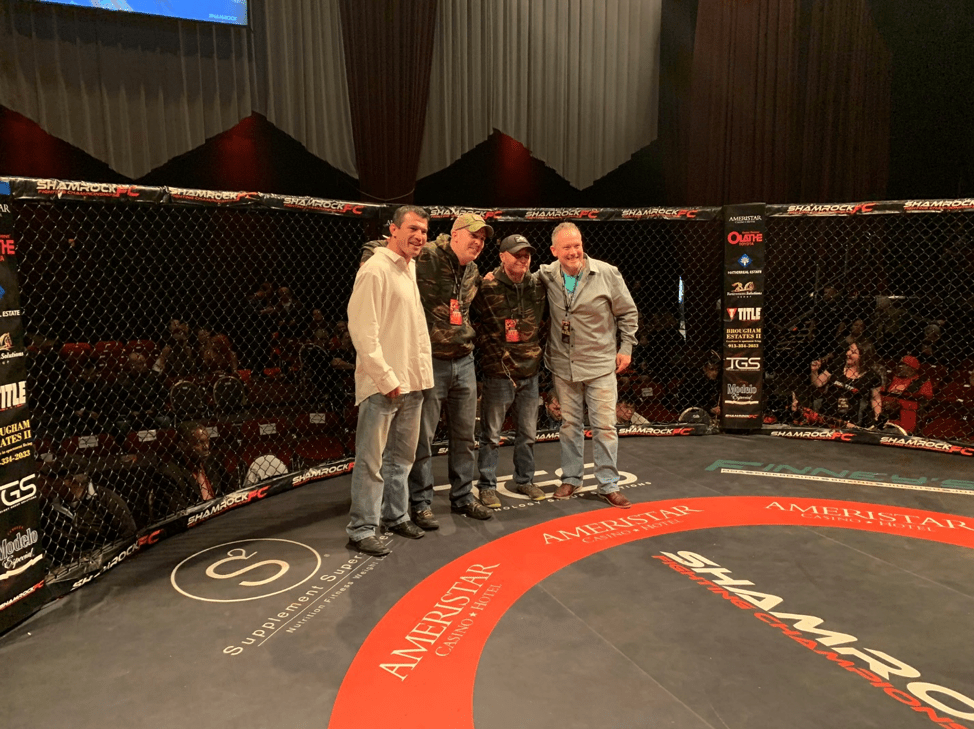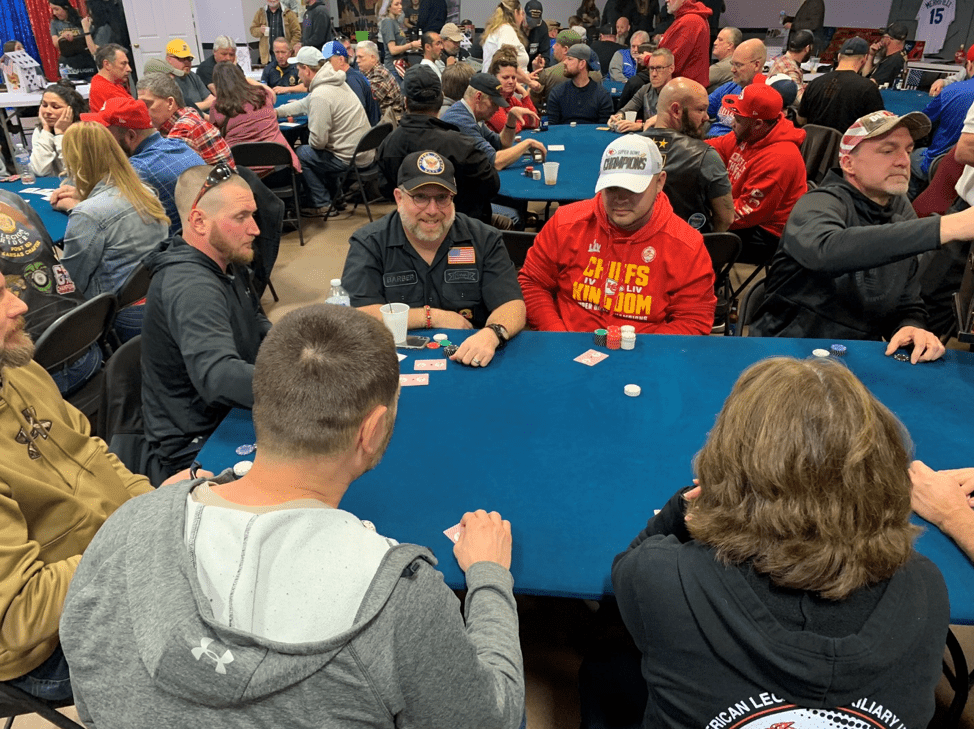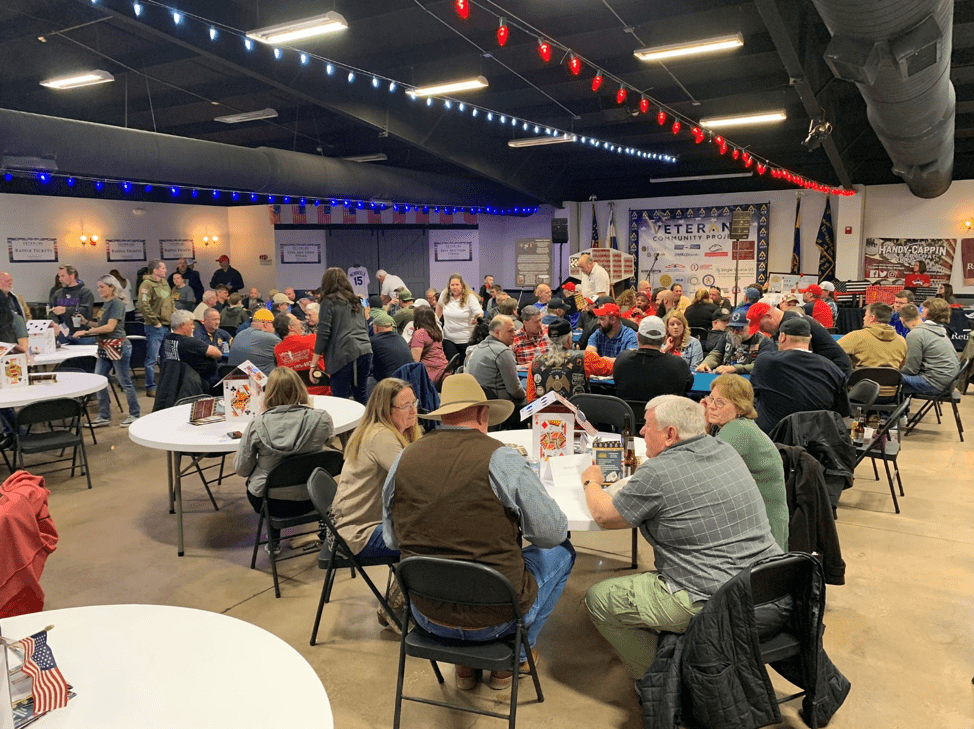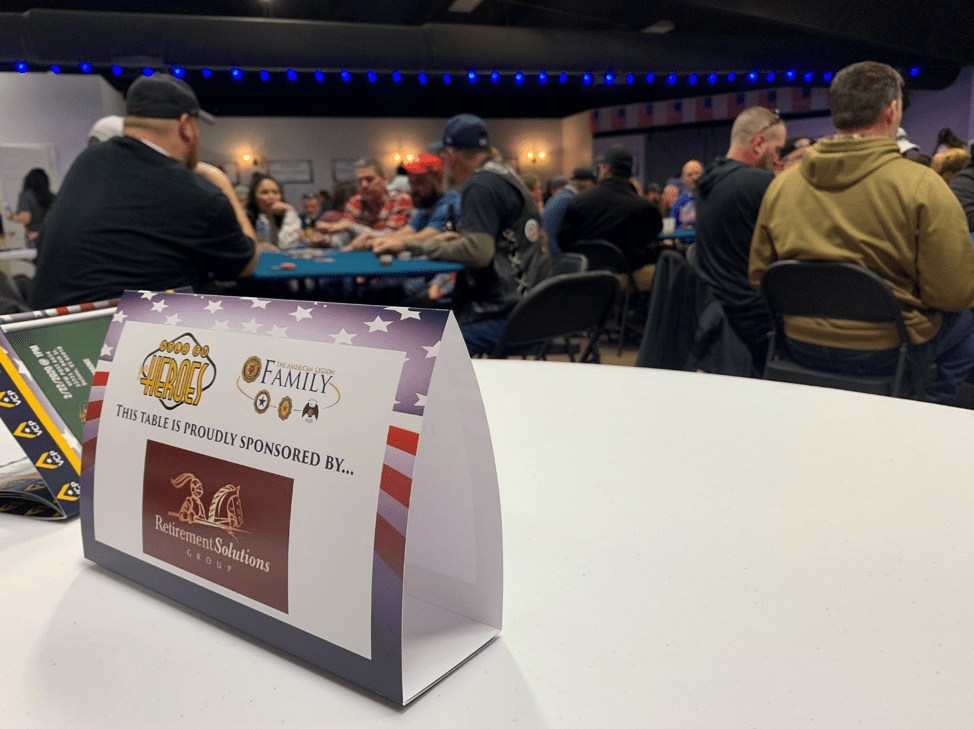 RSG was a Title Sponsor for the 4th annual "Hold 'Em For Heroes" Charity event with live entertainment, raffle prizes, a 50/50 cash raffle, live auction and tour of a tiny home. All net proceeds benefited the Veterans Community Project in support of all men and women who took the oath to serve our country. The VCP is a 501(c)(3) organization founded by a group of combat veterans in Kansas City, Missouri who resolved to stand in the gaps of a broken system that left too many of their brothers and sisters behind. RSG, with the help of it's Client Family, proudly raised over $4,500 for the VCP.
Retirement Solutions Group was a main sponsor in 2019 for the "Dana & Parks Bowling Bash". We invited clients to bowl with us and a great time was had by all. While doing so, RSG and it's Client Family helped raise more than $50,000 for the KCMOBOPD Fraternal Order of Police Lodge #99.
Money raised each year is used to help metro law enforcement officers and their families in need.  Part of proceeds from this year went to help the families of Theresa King and Patrick Rohrer. Wyandotte County deputies King and Rohrer were taken too soon when they lost their lives in the line of duty June 16, 2018.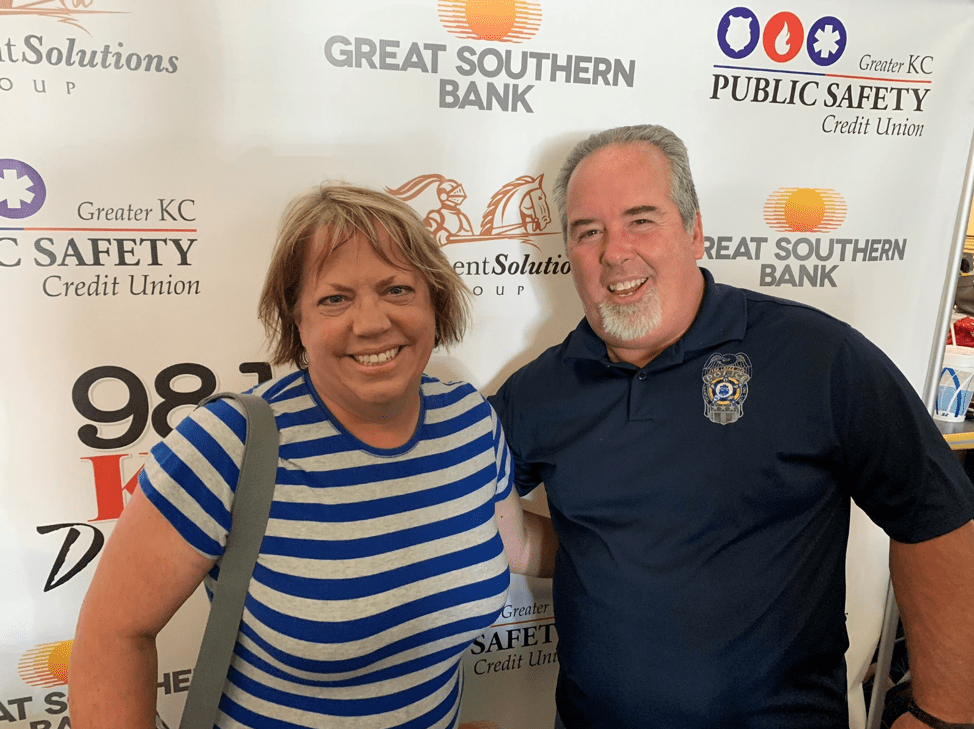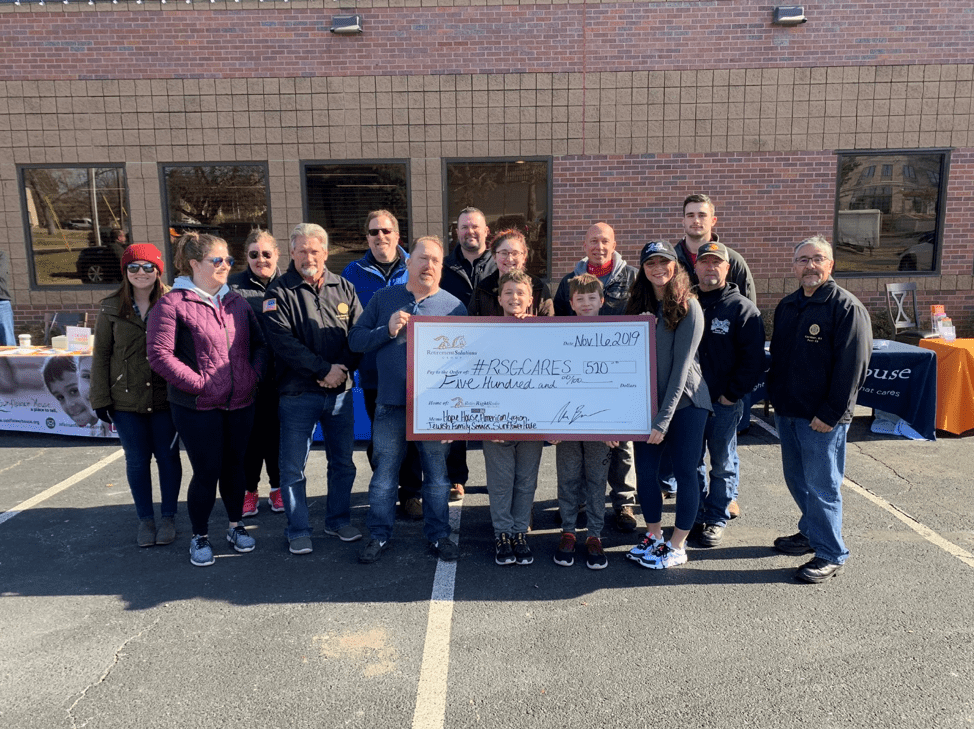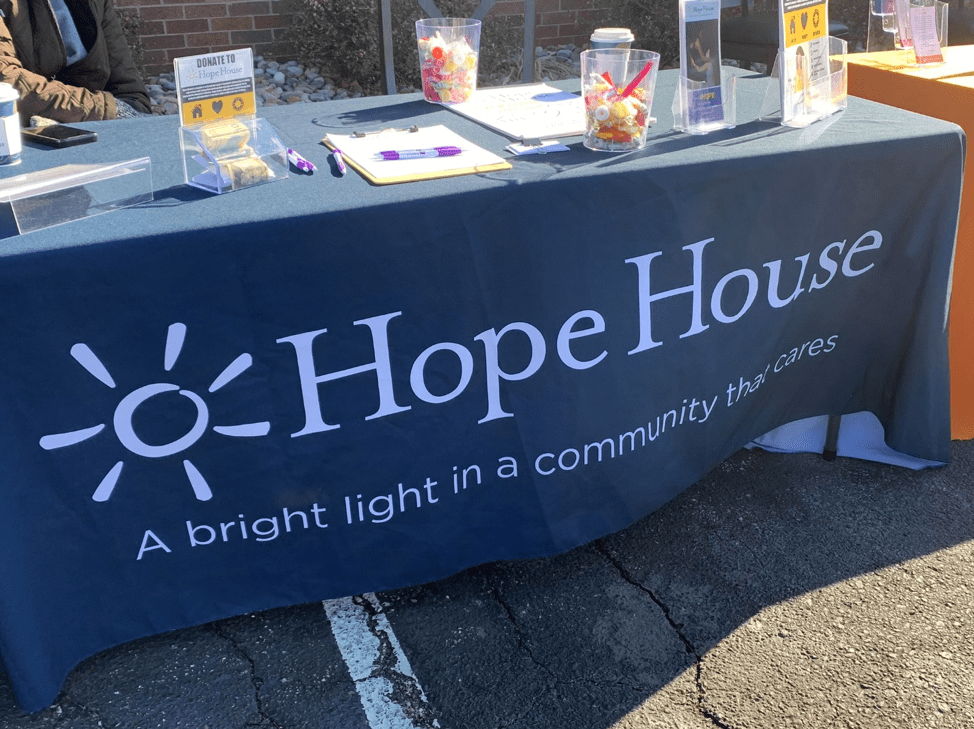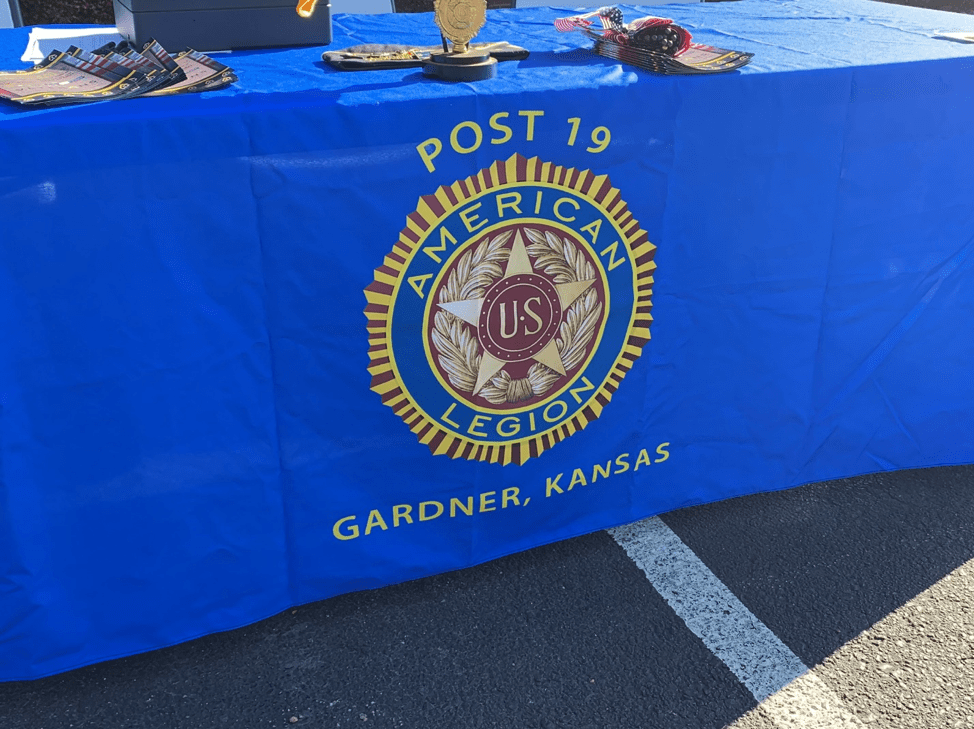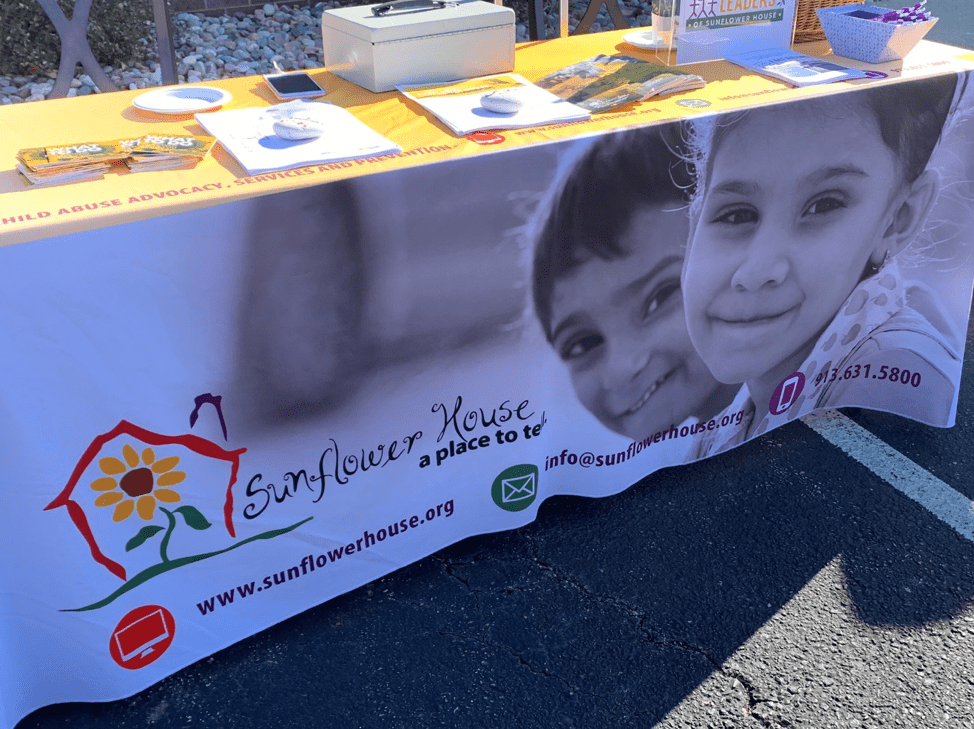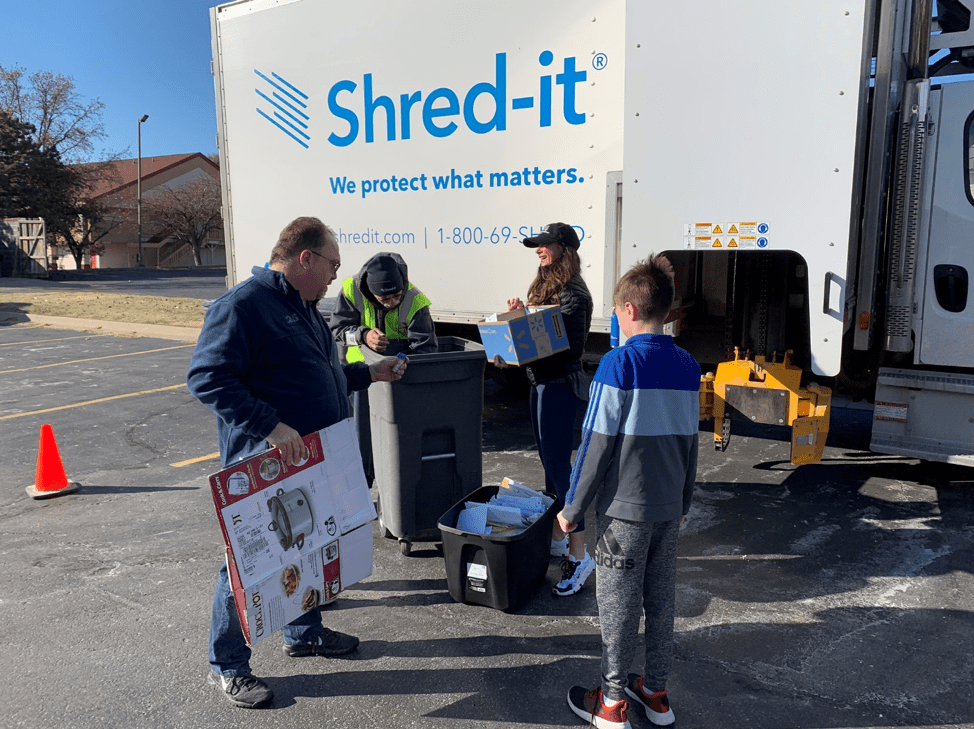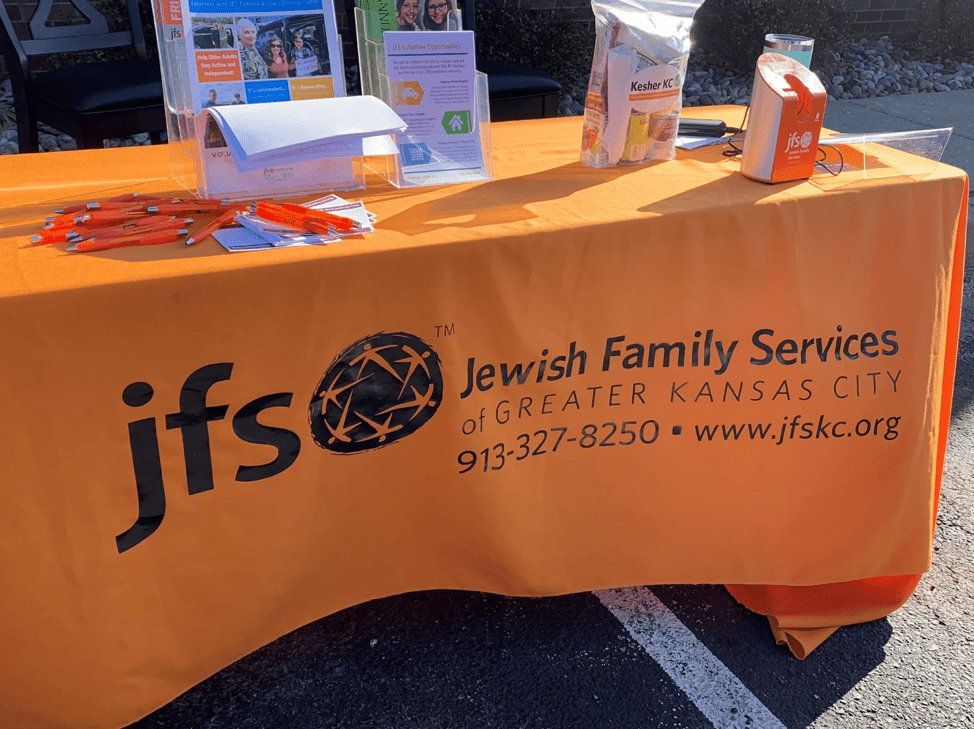 Retirement Solutions group hosted a "Shred Event" that offered a secure document destruction service for clients to dispose of any papers, flash drives, or documents FREE of charge! The event was held in the RSG main office parking lot in Overland Park. Local charities took part of the event and over $500 was raised by our clients and team!
Knights in the Know Events:
Every quarter a special event called "Knights in the Know" recognizes clients and gives them the opportunity to meet other Client Family members all the while listening to a special guest speaker or participating in a community involvement event. We want our client family to know just how much they mean to us!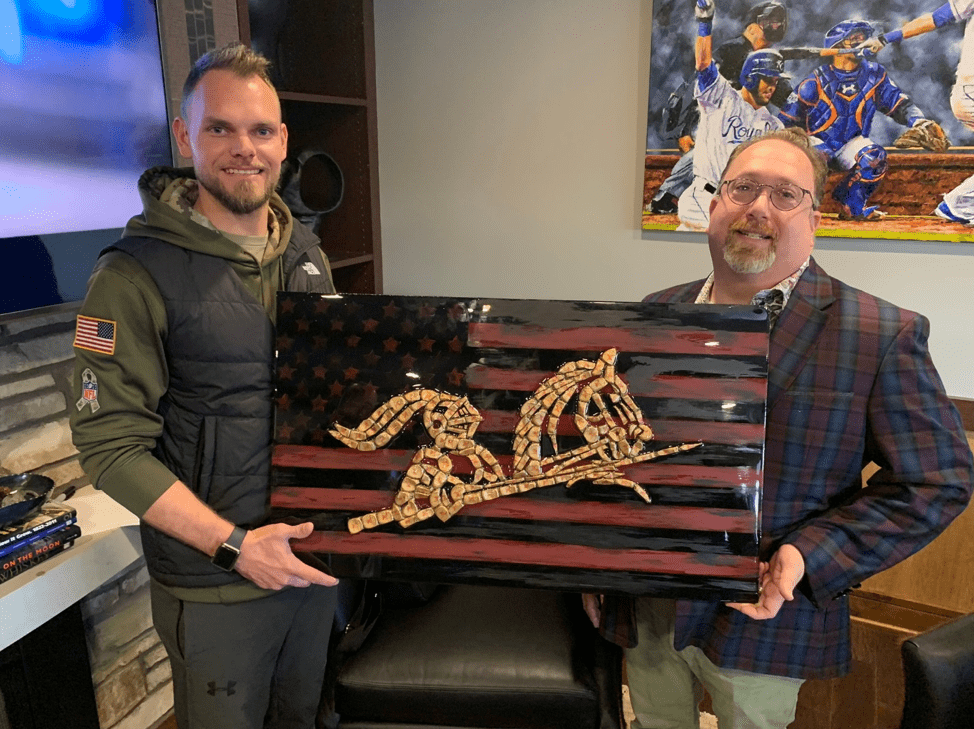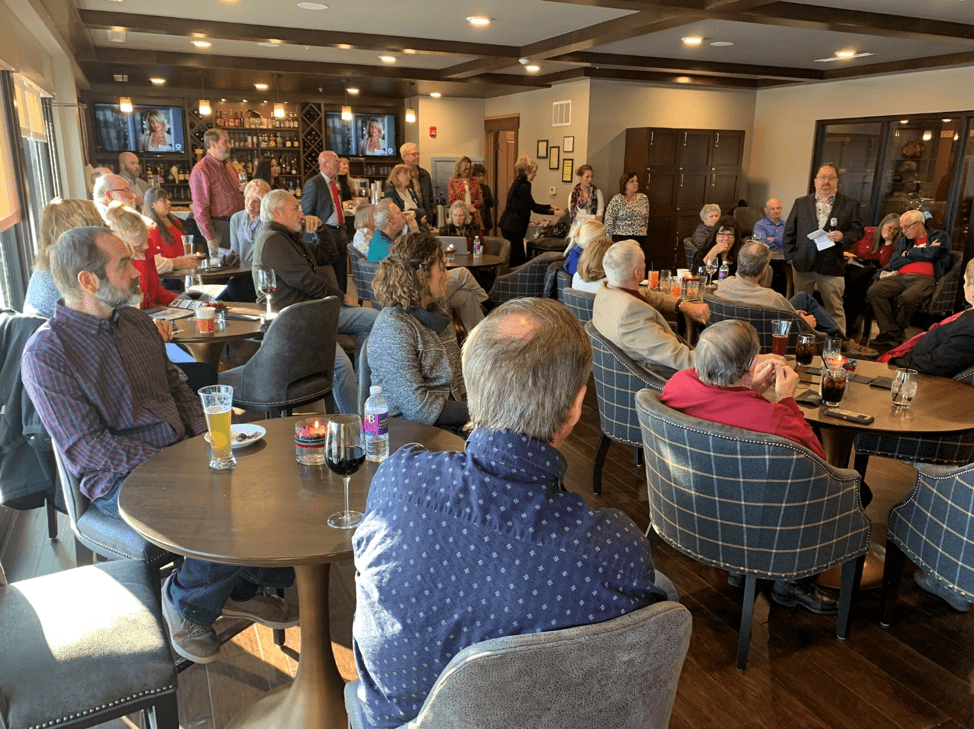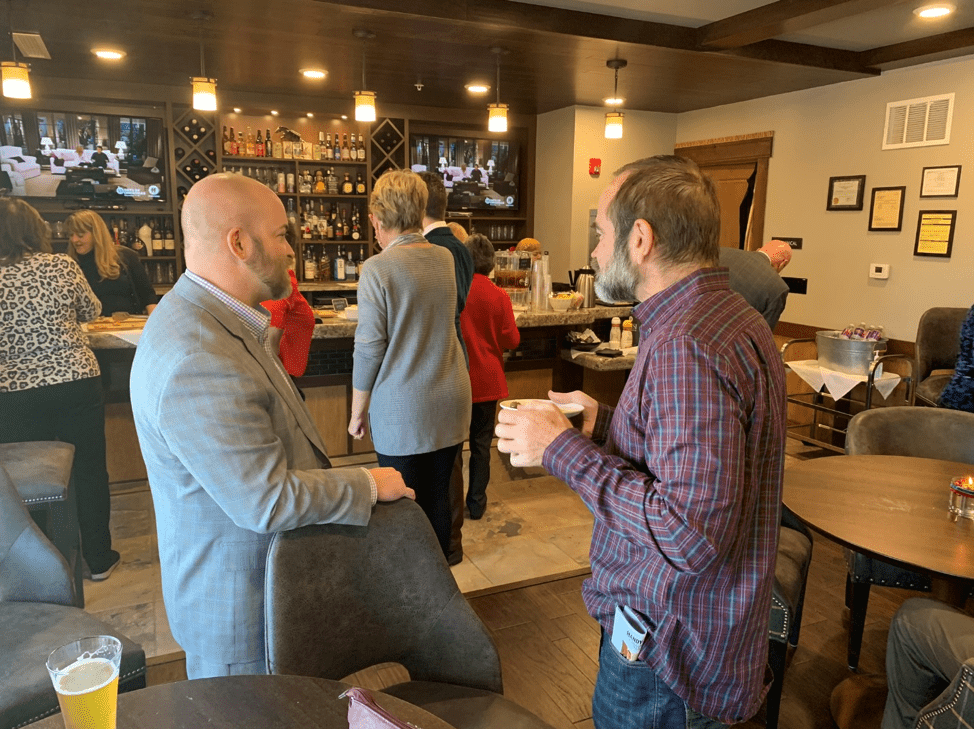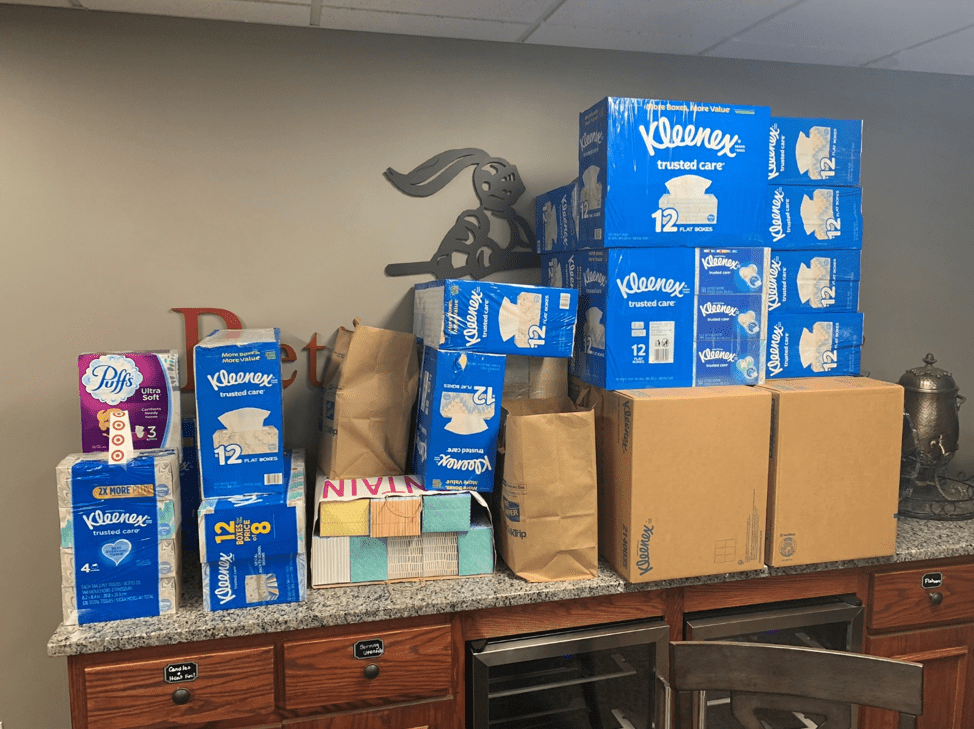 Jewish War Veterans/Veterans Holiday Drive
For the third consecutive year, RSG collected items to be put into gift packages being delivered over the holidays. Items were distributed to residents at the Dwight D. Eisenhower Domiciliary at the VA hospital in Leavenworth, KS, the men and women residents at the St. Michael's Veteran Center in Kansas City, MO, and Veterans Community Project/Tiny Homes Project of KC, MO.
Ready to Take The Next Step?
For more information about any of our products and services, schedule a complimentary visit or register to attend complimentary event.