Meet The Team
The team behind Retirement Solutions Group is made up of qualified financial professionals who are passionate about helping individuals and families achieve their ideal retirements. To find out more about the professional history of our advisors, click the link at the end of each individual bio.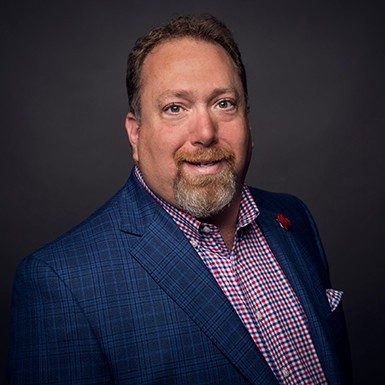 Alan E. BeckerPresident & CEO of Retirement Solutions Group
Investment Adviser Representative
Contact Alan: abecker@rsgusa.net
Alan Becker leads the team at Retirement Solutions Group to utilize superior tools and services to help clients pursue their financial independence. Alan continually encourages the team to implement plans in clients' best interests as they strive to help clients realize their retirement goals and the desired legacy they leave behind. Alan has passed the Series 65 securities exam and is insurance licensed in multiple states, including Kansas and Missouri.
Alan hosts two radio shows and is the author of "Return on Investment or Reliability of Income? The True Meaning of ROI in Retirement."
Alan resides in Overland Park, Kansas, with his wife, Kristina, and their three sons, Dylan, Robert and Logan. He is a U.S. Navy Veteran and is very involved with veteran-related charity endeavors. Alan is proud of the fact that Retirement Solutions Group has an A+ rating with the Better Business Bureau.
For more information on Alan's professional history, click here.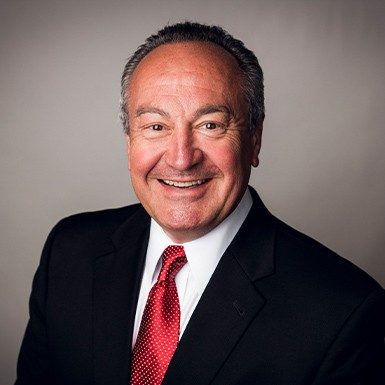 Mike "Cy" Cajthaml, CFP,® ChFC,® CLU®Investment Adviser Representative
Contact Cy: cy@rsgusa.net
For over three decades, Mike "Cy" Cajthaml has been known to clients and financial colleagues as "Mike Cy the Investment Guy." As a fiduciary, he uses a client-centered philosophy and is required to put client interests ahead of his own. Using this philosophy, Cy has helped hundreds of clients prepare financial plans so that they can pursue their retirement dreams and goals.
Cy is a CERTIFIED FINANCIAL PLANNER™ (CFP®) professional, a Chartered Financial Consultant (ChFC®), a Chartered Life Underwriter (CLU®) and a Life Underwriter Training Council Fellow (LUTCF®).
Cy and his wife of 40 years, Debbie, relocated to Kansas from the Greater Chicagoland area in 2007 along with their son, Mike Jr.; daughter-in-law, Ashley; and their grandsons, Cameron and Carson.
For more information on Cy's professional history, click here.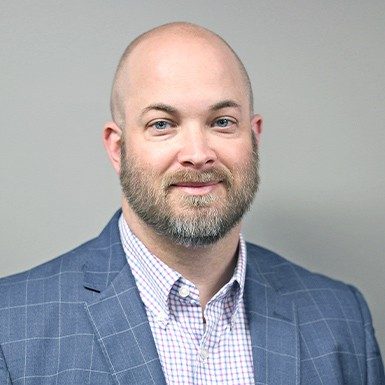 Sam BassInvestment Adviser Representative
Contact Sam: sbass@rsgusa.net
With over 15 years of industry experience, Sam brings a wealth of knowledge and a true desire to help our clients realize their retirement goals. Sam joined the team in March 2017. Prior to RSG, he spent the majority of the late '90s and early 2000s in the mutual fund arena before making the move to be a full-time insurance and financial professional in 2005. It's this extensive experience that helps him look at our clients' overall retirement picture and custom-tailor solutions and strategies to their unique situations. Sam has passed the Series 65 securities exam and holds life, health, property & casualty insurance licenses in both Missouri and Kansas. Sam and his family currently reside in Pleasant Hill, Missouri.
For more information on Sam's professional history, click here.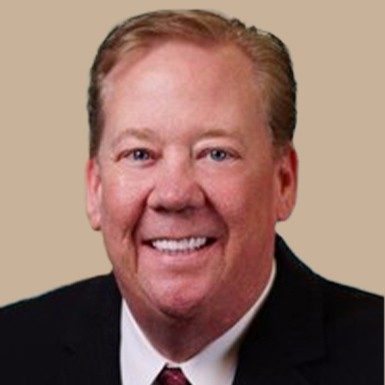 John P. Killoy, Ph.D., CEBS, CRPCInvestment Adviser Representative
Contact John: jkilloy@rsgusa.net
John joins Retirement Solutions Group with over 20 years of financial services experience, bringing a wealth of financial planning and investment expertise to the team. He is passionate about getting to know his clients and understanding their retirement goals and objectives. He is excited to put together comprehensive plans that address tax efficiency, risk migration, growth and income needs that are unique to each individual's situation. "I am proud to work for Retirement Solutions Group, where we are an independent advisory firm and not restricted to a limited grouping of financial instruments. We always and in every way do what is best for our clients and take the fiduciary responsibility very seriously," John says.
John earned a Ph.D. from Arizona State University and is a Certified Employee Benefits Specialist (CEBS®) from the International Foundation of Employee Benefits and Wharton University, and a Chartered Retirement Planning Counselor (CRPC®) from the College for Financial Planning. John has passed the Series 7, 24, 65, 63, 6 and 26 securities exams and holds a life, accident and health insurance license in both Missouri and Kansas.
John resides in Lee's Summit, Missouri with his wife, Kathryn; his son William; and his daughter, Megan. John's free time includes fishing, boating and taekwondo.
For more information on John's professional history, click here.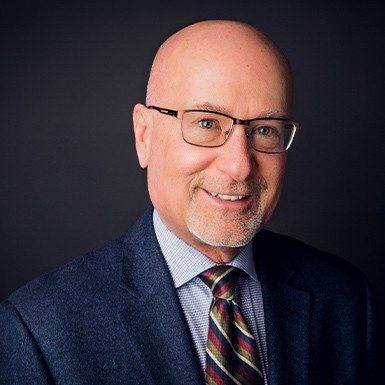 Terry R. Summers Financial Professional
Contact Terry: tsummers@rsgusa.net
As a 32-year veteran of the financial services industry, Terry is excited to join the RSG team. He started his career in his hometown of Minot, North Dakota, in 1987. In 1991, Terry moved to Denver, Colorado, and worked as a Registered Representative for two nationally recognized organizations. In 2003, he formed his own independent financial planning firm, Summers Retirement Strategies, to put together a completely independent process that would guide his clients through the steps leading up to retirement and then through those golden years. Terry looks forward to meeting the RSG client family and assisting them toward achieving their financial and retirement goals.
In 2013, Terry married a Kansas City woman, Lynne, and they currently reside in Olathe, Kansas. Terry is a golf and baseball enthusiast. He and Lynne enjoy spending time together and spoiling their dog and cat, Hosmi and Jaxson. They are also avid about traveling and spending time working out and hiking in their free time together.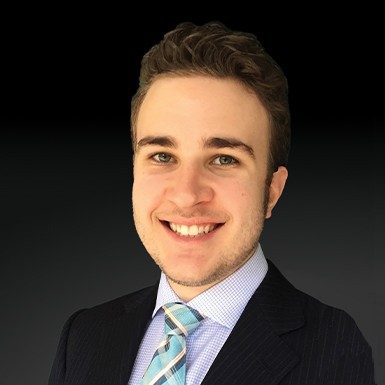 Ian WeinerInvestment Adviser Representative
Contact Ian: iweiner@rsgusa.net
Ian joins RSG with a diverse background in insurance, real estate, technology and telecommunications. He has passed the Series 65 securities exam and holds life and health insurance licenses in multiple states including Kansas and Missouri.
Ian has a bachelor's degree in business administration with an emphasis on healthcare management and is currently pursuing an MBA. Ian's passion for creating and implementing strategic plans to meet the goals of his clients has always been, and continues to be, anchored by the fiduciary standard of acting solely in the best interest of the client.
Ian is a coffee, wine and history enthusiast. He resides in Overland Park with his wife and three children.
For more information on Ian's professional history, click here.
Ready to Take The Next Step?
For more information about any of the products and services listed here, schedule a complimentary visit or register to attend complimentary event.