Retire Right Media with Alan E. Becker

Watch Alan on TV!
Retire Right Radio Airs Every:

Saturday at 6 p.m. on KSHB 41
Saturday and Sunday at 7 a.m. on KCTV 5
Saturday and Sunday at 8 a.m. on FOX 4
Catch up on our latest episodes: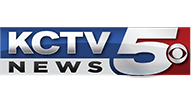 Any media logos and/or trademarks contained herein are the property of their respective owners and no endorsement by those owners of Retirement Solutions Group is stated or implied. Retire Right is the name of TV and Radio show appearances, it is used solely for marketing purposes, it should not be seen as a promise or guarantee of investment results or preservation of principal. Appearances in media outlets were obtained through a PR firm and are a paid placement.
Retirement Solutions Group President & CEO Alan Becker joined Yahoo Finance Live to break down the long-term effects Biden's tax plan could have on retirement planning.